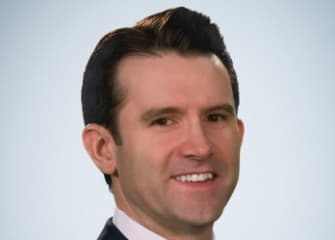 Christopher S. Ripley
Christopher S. Ripley has served as President & Chief Executive Officer of Sinclair Broadcast Group, Inc. since January 2017. From April 2014 to January 2017, he served as Chief Financial Officer. Prior to joining Sinclair, Mr. Ripley was a managing director at UBS Investment Bank's Global Media Group and served as head of the Los Angeles office where he managed, advised and structured various financings and merger and acquisition transactions in the broadcast and entertainment sectors. Prior to UBS, Mr. Ripley was a principal in Prime Ventures and an analyst at Donaldson Lufkin & Jenrette. Mr. Ripley graduated from the University of Western Ontario, Richard Ivey School of Business, with a Bachelor of Arts in Honors Business Administration. Mr. Ripley serves as an Investor Director of hibu.

Interview questions:
Q1: Sinclair Broadcast Group is poised to soon become one of the Baltimore region's few Fortune 500 companies, tell us about the company's amazing growth in the past months.
Q2: The COVID-19 pandemic has presented many different challenges for companies of all sizes and Sinclair was no exception. Talk a little bit about your strategy to pivot more into sports with the recent acquisition of The Tennis Channel and the 21 FOX SPORTS regional networks around the country as you have now successfully made Hunt Valley the epicenter of the regional sports networks universe in the entire country.
Q3: Speaking of sports, tell us a little bit about your exciting new sports betting and iGaming partnership with Bally's and what that will mean for consumers in the future.
Q4: Sinclair is as much a leading technology company as it is a national media company. Share some of the exciting innovations your team is working on with the NEXTGEN TV technology.
Q5: Finally, Sinclair has made a huge impact in its local community here in the Baltimore region where your national headquarters are based, as well as in local communities around the entire country. Talk a bit about the positive impact you and your roughly 10,000 employees around the country are making through philanthropic partnerships with the Salvation Army, American Red Cross and others to help local communities.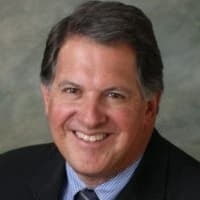 David Nevins is president & CEO of Nevins & Associates, a highly regarded strategic communications company and proactive public relations partner. The firm's regional and national client base is a unique mix of organizations across a variety of industries including: healthcare, professional service firms, finance, not-for-profits, distributors, state agencies, national media companies, technology, political and grassroots campaigns, real estate development, sporting events, and more.
With more than 30 years of experience in marketing, public relations, and community and government relations, David is a talented and seasoned executive. Prior to founding Nevins & Associates in 1983, David served as the Director of Marketing for both Towson University and the Baltimore Symphony Orchestra. In 2001, he was tapped by the CEO of Comcast to employ his marketing expertise as President of the company's regional sports network, Comcast SportsNet Mid-Atlantic. David is a Past President of the Board of Governors for the Center Club and is a former Chairman of the Board of Regents for the University System of Maryland, a position to which he was appointed by the Governor of Maryland. David has chaired the Maryland Public Broadcasting Commission and the Maryland Higher Education Loan Corporation, served as President of both the Jewish National Fund and the Towson Business Association and was a member of the PNC Bank board.
David is highly involved in the business, civic, and political communities, and his many years of active leadership in numerous organizations have built a network of contacts that he regularly puts to use for the firm's clients. For more information, visit www.nevinspr.com.
Sinclair Broadcast Group, Inc. is a diversified media company and leading provider of local sports and news. Headquartered in Hunt Valley, Md., the Company owns and/or operates 23 RSN brands; owns, operates and/or provides services to 190 television stations in 88 markets; is a leading local news provider in the country; owns multiple national networks; and has TV stations affiliated with all the major broadcast networks. Sinclair's content is delivered via multiple-platforms, including over-the-air, multi-channel video program distributors, and digital platforms. Sinclair, either directly or through its venture subsidiaries, makes equity investments in strategic companies. Sinclair Broadcast Group, Inc. was founded in 1986, went public in 1995 and is traded on the NASDAQ Global Select Market under the ticker symbol SBGI. The Company regularly uses its website as a key source of Company information which can be accessed at www.sbgi.net.
Press releases:
Sinclair Broadcast Group's "THE NATIONAL DESK" to Premier Monday, January 18
ABC 45-TV Announces Premiere of Local News in the Triad Market
Sinclair Names Billy Robbins Vice President and General Manager of WBFF in Baltimore Maryland
ViacomCBS and Sinclair Broadcast Group, Inc. Announce Affiliation Agreements
Major Broadcasters Launch NEXTGEN TV On Four Local Television Stations In Columbus, Ohio
---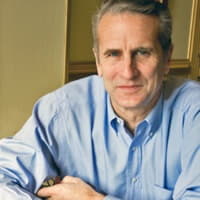 Edwin Warfield, CEO of citybizlist, conducts CEO Interviews.
If you're interested in a citybiz CEO Interview, please contact Edwin Warfield - edwin.warfield@citybuzz.co