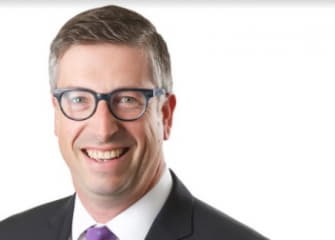 Mark H. Anania
Mark H. Anania, a partner at McCarter & English, LLP, has been named President of the New Jersey Intellectual Property Law Association (NJIPLA),the leading association of intellectual property practitioners in the state. His term began on January 1, 2021.
Founded more than 70 years ago, NJIPLA is devoted to educating its members and the public about IP and its protection under the law. NJIPLA includes hundreds of practicing IP attorneys, patent agents, law students, and interested individuals primarily from New Jersey, New York, Pennsylvania, and Connecticut. The association also presents the Jefferson Medal, awarded annually for significant contribution to the field of IP in the U.S. Recipients have included Federal Circuit judges; leaders of the U.S. Patent and Trademark Office and the U.S. Copyright Office; and IP scholars such as Donald S. Chisum, author of Chisum on Patents, and Dennis Crouch, founder of Patently-O.
One of Anania's goals as President is to begin a new mentorship program that will create an opportunity for new and stronger relationships to develop among association members. While NJIPLA has continued to provide its educational content through online webinars and meetings since the COVID-19 pandemic struck, these events have not been able to foster personal connections among attendees, which has had the greatest impact on the more junior members who are just starting their careers in IP law.
"Our membership is fortunate to include many accomplished people in the IP field, and we should do our best to pass that experience along, especially to younger IP professionals," said Anania. "To that end, this year will seethe beginning of a mentorship program, the revitalization of our Young Lawyers Committee, and some other ideas in the works that I hope will provide opportunities for our members to work together and build new relationships again. My hope is that these projects will reinforce the value of being a part of NJIPLA and allow more of our members to contribute together to our mission of promoting IP law in New Jersey."
Before becoming President, Anania had been a member of NJIPLA's Board of Managers since 2017 and served in a number of roles, including Vice President, Treasurer, and Secretary.
At McCarter, Anania litigates patent and other IP disputes in the District of New Jersey and other courts across the country for clients in various industries. He also is experienced in advising clients in IP portfolio management, counseling, and transactional matters. In addition to practicing law, Anania is active in the golf business and serves as a member of the Board of Trustees of the New Jersey State Golf Association. Anania graduated magna cum laude and with honors from Colgate University in 2004 and earned his J.D. in 2007 from Rutgers Law School, where he was a Research Editor for the Rutgers Law Review. He resides in Maplewood with his wife and three young children.