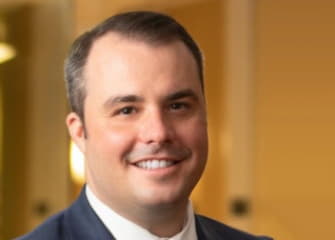 Anthony H. Chwastyk
Cohen Seglias Pallas Greenhall & Furman PC is pleased to announce that Anthony H. Chwastyk has joined the firm as senior counsel in the Philadelphia office. He is a member of the Business Transactions Group and chair of the firm's new Trademark & Copyright Law Group.
"Anthony is a trusted advisor with wide-ranging experience that will benefit our clients and our firm. We are excited to have him join the team and support our clients in corporate and real estate transactions, as well as with their trademark and copyright needs," said Marian A. Kornilowicz, chair of Cohen Seglias' Business Transactions Group.
Chwastyk serves as counsel to companies in highly regulated and growing industries such as healthcare and e-commerce. He previously served as corporate counsel for a large New Jersey-based nonprofit healthcare system, and as general counsel to a mid-sized New Jersey industrial supplier.
Chwastyk helps clients navigate compliance and regulatory challenges, drawing on his in-house experience to help clients avoid potential liabilities. He reviews, negotiates, and implements high-value software agreements, vendor contracts, real estate transactions, and financing arrangements. His practice also involves advising clients on the process of applying for and protecting their trademark and copyright rights.
Chwastyk interned for The Honorable Mark I. Bernstein of the Philadelphia Court of Common Pleas. He earned his J.D., cum laude, from Drexel University and his B.A., summa cum laude, from La Salle University.
Cohen Seglias' Business Transactions Group offers a broad range of services to meet our clients' business and transactional needs, regularly counseling businesses at every stage of their progression, from emerging businesses to mature corporations. The Trademark & Copyright Law Group helps clients determine what can and cannot be trademarked or copyrighted, apply for and maintaining trademarks and copyrights, and manage both domestic and international portfolios, as well as enforce trademark rights.
About Cohen Seglias Pallas Greenhall & Furman PC
Founded in 1988, Cohen Seglias is a law firm with more than 70 attorneys in offices across Pennsylvania, New Jersey, New York, Delaware, Washington, DC, and Kentucky. The firm provides client service on a national basis in areas including business transactions, commercial litigation, construction, energy & utilities, financial services, government contracting, government law & regulatory affairs, insurance coverage & risk management, internal investigations, labor & employment, real estate, trademark & copyright law, wealth preservation, and white collar defense and government investigations. For more information please visit cohenseglias.com.