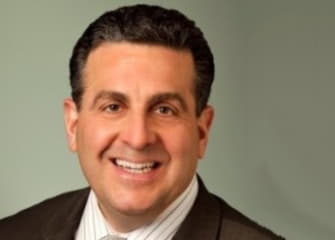 Christopher DiPaolo
Click here for Part II & Part III
A full-service construction firm with an innovative approach to design-build project management
Chris DiPaolo is the president and founder of PROTECS, a full-service design-build project and construction management firm. Headquartered in Plymouth Meeting, Pennsylvania, PROTECS focuses on serving private and public clients in high-tech and highly regulated sectors. With project sizes ranging from $50,000 to $50 million, the firm's team has successfully designed and built more than 8 million square feet of space for use in such contexts as biotechnology, medical devices, food and dairy production, specialty chemicals manufacturing, data centers in mission-critical environments, and more. PROTECS is further distinguished by its proprietary approach to construction management, which reduces time between inception and build by approximately 40%.

EDWIN WARFIELD: Can you give us some background about the company? Tell us about how you got started and where PROTECS is now.
CHRIS DIPAOLO: The company was launched in 2005 at the Philadelphia International BIO show here. That's where we actually launched the company 13-plus years ago. We established our offices in Conshohocken initially, at one of the Tower Bridge buildings, which was great. That was our first office. And then, based on the expertise that we have in helping clients find real estate and looking at real estate options—our lease was coming up and we established and bought an ex-biotech facility in Plymouth Meeting where we then housed our operations, but then also turned it into one of the first innovation centers in the region to house startup biotech and pharmaceutical chemical companies to do any kind of research operations they need to do in that type of facility.
The company itself, PROTECS, designing and building facilities—we work with pharmaceutical, biotech, medical device, specialty chemical, semiconductor, nanotechnology facilities, even MEMs—we've done some micro electrical machines facilities as well. We were doing that for clients both regionally and outside the region and have grown our presence over the years. Of course, through 2008 and 2010 were the tough years for everybody. We managed to get through that and also keep our key staff, which was critical for the growth of the company to take it to the next level. We then established an office in Bridgewater, New Jersey to service that market—we always have been in New Jersey since the start of the company—and as of last year we opened our office also in the Salt Lake City region based on our clientele bringing us out there and seeing the amount of activity and growth in that region as well.
We are presently working in nine states for all different types of clients and probably in eight different high-tech market sectors. We do everything from the initial preliminary master plan to help them find the site—so we will sit with them, understand their program, their infrastructure needs, their utility needs, then give that spec sheet to work in collaboration with the local brokerage and/or developers to find a site that is most applicable to them. We will then help them test fit that site, analyze the infrastructure that we leverage on their behalf, give them some cost data if that reflects what could be leveraged for them—so they first get a cost in a vacuum of any building, so the worst-case scenario, you have an empty shell you've got to do it from scratch; or there is a building that maybe has some existing offices, some existing labs, existing clean rooms that they can leverage off of. That then takes part in the overall negotiation with the lease and TI improvements that brokers put together, so they can understand their overall capital outlay of costs, which is important to these companies, especially as they get off the ground.
Connect with Christopher on LinkedIn
Sponsored by:
ABOUT NEWMARK KNIGHT FRANK
Newmark Knight Frank (NKF) is one of the world's leading commercial real estate advisory firms. Together with London-based partner Knight Frank and independently-owned offices, NKF's 15,000 professionals operate from more than 400 offices in established and emerging property markets on six continents.
With roots dating back to 1929, NKF's strong foundation makes it one of the most trusted names in commercial real estate. NKF's full-service platform comprises BGC's real estate services segment, offering commercial real estate tenants, landlords, investors and developers a wide range of services including leasing; capital markets services, including investment sales, debt placement, appraisal, and valuation services; commercial mortgage brokerage services; as well as corporate advisory services, consulting, project and development management, and property and corporate facilities management services. For further information, visit www.ngkf.com.
NKF is a part of BGC Partners, Inc., a leading global brokerage company servicing the financial and real estate markets. BGC's common stock trades on the NASDAQ Global Select Market under the ticker symbol (NASDAQ: BGCP). BGC also has an outstanding bond issuance of Senior Notes due June 15, 2042, which trade on the New York Stock Exchange under the symbol (NYSE: BGCA). BGC Partners is led by Chairman and Chief Executive Officer Howard W. Lutnick. For more information, please visit www.bgcpartners.com.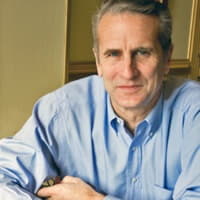 Edwin Warfield, CEO of citybizlist, conducts the CEO Interviews.
If you're interested in reaching CEOs, please contact edwin.warfield@citybuzz.co
Connect on LinkedIn