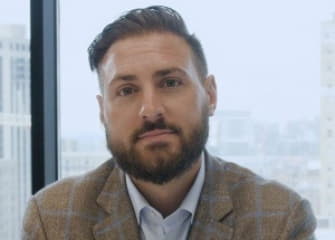 Anthony J. Frick
Click here for Part II & Part III
Creating happier, healthier workplaces through a multilateral focus on fitness
Tony Frick is the president and CEO of GlobalFit, a health and wellness technology company based in Philadelphia, PA. Since 1992, GlobalFit has worked with fitness companies and insurers to promote healthy, happy, and productive workforces. Today, in addition to its network of over 9000 gyms and studios, the company offers numerous, tech-powered fitness solutions, including GlobalFit Rewards, which uses rewards to incentivize employees to participate in healthy activities, and WalkMyMind, a holistic program centered on the connection between physical, mental, and emotional health. GlobalFit's mobile app, GlobalFit Anywhere, is scheduled to launch later this year.

EDWIN WARFIELD: Tell us about your beginnings. How did you become CEO of GlobalFit?
TONY FRICK: I was an undergraduate business major and I always had an interest in the practice of law, because laws permeate all aspects of business. I was more of an entrepreneurial law student in the sense that I took some classes at Wharton and was very focused on more of the business of law and how law permeates the practice of a business. I spent a few years at Dechert and was more focused on M&A work, predominantly in the healthcare space. And prior to law school, I was also a healthcare consultant, doing a lot of work for providers, insurers, and some healthcare technology companies. An opportunity came along from a more entrepreneurial, growing healthcare consultancy and executive search firm, and I had the opportunity to be a stockholder and focused on M&A activities, and their general counsel and the managing director focused on scaling of their healthcare practice. It was a fun four years, and during that time I stayed very active in private equity companies and sat on the board of GlobalFit, and our CEO was retiring at the end of 2016. I transitioned from Board Chair to President and CEO in '16/'17.
Q. You're part of a massive industry. Where do you see GlobalFit existing in the larger healthcare ecosystem?
A. Predominantly because of all the change and how transformative the healthcare system is and environment is these days, we've been really focused on wellness and how engaging populations and their own health engaging consumers and their own health and building healthier populations and reducing healthcare costs. We don't necessarily think a stroke of the pen in DC is going to fix our healthcare crisis; it's having individuals take more of an interest in an active engagement in their own health—on navigating the healthcare system and actually doing things to make themselves healthier.
Q. Can you tell us a bit about your more recent focus on mental and emotional health?
A. Fifteen years ago, mindfulness wasn't even a buzzword in this space. This is an $8 billion industry now. The business-to-business to consumer space in the wellness market and mindfulness now accounts for about 10 to 12 percent. Mindfulness is really stress management. It's "how can you engage with your employees in a different way?" We've built a product called WalkMyMind that marries activity with walkcasts and podcasts from educators, researchers, authors. It also has an employer brand box in which employers can distribute trainings and corporate communications to their employees in a fit and healthy way. So, the days of sitting in a conference room hearing a lecture, or walking through a PowerPoint presentation at your desk—now an employer can deliver a security training or a corporate announcement in a fit and healthy way, meaning go for a walk and listen to your CEO talk about the new strategy.
Q. What inspired the development of your new app, GlobalFit Anywhere?
A. The gym and studio market is an incredibly inefficient industry. Imagine if every seat on a plane cost the same amount of money. That's where we are with studios and gyms these days. A high-demand 7pm yoga class on a Monday night is the same price as the 6am Sunday morning class that doesn't have as much demand. So, we've built a product that will be launching here in Philadelphia in the early fall called GlobalFit Anywhere. What it does is dynamically price gym time, studio classes, and trainer time. In high-demand environments, the price will be a little bit higher, but in low-demand environments, the price will plummet, and consumers will get the ability to access these activities for best-in-class prices that the industry has not seen. And a studio and a gym and a trainer—they have a lot of underutilized inventory and a lot of fixed costs, so they're willing to decrease their price in these low-demand environments as long as it does not compete with their retail price. That's what GlobalFit Anywhere does for them.
Connect with Tony on LinkedIn
Sponsored by:
ABOUT NEWMARK KNIGHT FRANK
Newmark Knight Frank (NKF) is one of the world's leading commercial real estate advisory firms. Together with London-based partner Knight Frank and independently-owned offices, NKF's 15,000 professionals operate from more than 400 offices in established and emerging property markets on six continents.
With roots dating back to 1929, NKF's strong foundation makes it one of the most trusted names in commercial real estate. NKF's full-service platform comprises BGC's real estate services segment, offering commercial real estate tenants, landlords, investors and developers a wide range of services including leasing; capital markets services, including investment sales, debt placement, appraisal, and valuation services; commercial mortgage brokerage services; as well as corporate advisory services, consulting, project and development management, and property and corporate facilities management services. For further information, visit www.ngkf.com.
NKF is a part of BGC Partners, Inc., a leading global brokerage company servicing the financial and real estate markets. BGC's common stock trades on the NASDAQ Global Select Market under the ticker symbol (NASDAQ: BGCP). BGC also has an outstanding bond issuance of Senior Notes due June 15, 2042, which trade on the New York Stock Exchange under the symbol (NYSE: BGCA). BGC Partners is led by Chairman and Chief Executive Officer Howard W. Lutnick. For more information, please visit www.bgcpartners.com.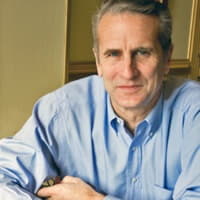 Edwin Warfield, CEO of citybizlist, conducts the CEO Interviews.
If you're interested in reaching CEOs, please contact edwin.warfield@citybuzz.co
Connect on LinkedIn