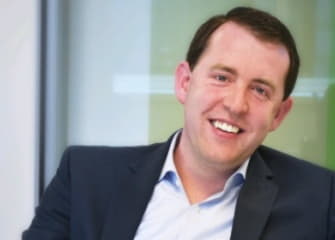 Owen Druckenmiller
Advising organizations throughout the Greater Philadelphia region on corporate real estate projects
Owen Druckenmiller is the managing director of Formcraft, an architecture, interior design, and construction firm based in the Philadelphia region. Founded in the Greater New York area in 1985, the company moved to Pennsylvania in the 1990s and has been dedicated ever since to serving local organizations working on corporate real estate projects. Formcraft has created workspaces for clients such as ATI, J.W. Pepper & Son, Eastwood, LiquidHub, Lilly Pulitzer, Penn State University, and numerous others.

EDWIN WARFIELD: Tell us about the company and its background. When was it started and how did you get involved?
OWEN DRUCKENMILLER: Formcraft was started originally in 1985. My father started the company, primarily as a self-performing general contractor, so it was actually doing trade work in the field. In 1993, the family relocated to the Philadelphia area. My father used to go back up to the New York market to do work while he was growing the business in Philadelphia. It got to a point where the business was able to sustain by itself in Philadelphia and he didn't have to do the commute back to New York—he was primarily servicing one of his repeat customers up there for work—but my brother and I came into the business in the early 2000s and really what we wanted to do was grow something bigger. We didn't want to work in the field; we wanted to create a team that was designing office space and actually building it out. It was something that not necessarily common in our market, so we feel it's unique what we bring. We're design and construction professionals providing architectural design and construction management services for corporate office clients. It's workplace strategy, interior design, architectural design, pre-construction, and construction management services.
EDWIN WARFIELD: What were some of the milestones you experienced along the way?
A. I started with the company in 2001. My dad had the philosophy that if I was going to run the company someday I needed to learn it from the ground up, so I started out in the field as a superintendent, worked my way up to a project manager, and then into the office joined up with the design team a bit, then back to a project manager, and now I'm managing director of the company. That's a bit of the milestones for myself as a career.
One of the biggest milestones we had in the company is when we recognized the fact that we needed talent outside of our family if we were ever going to grow the business into something great. I think that was probably the first key milestone where the company really took a turn and we started growing rapidly.
Our focus originally was in the suburban market of Philadelphia on people that own their own buildings. Essentially, we were acting as an extension to their facilities departments and we realized that our company was going to hit a glass ceiling. There was only so many people that owned their own building, and oftentimes from an accounting perspective, it made more sense to lease. Also, a lease renewal provided a trigger for office renovations to need to happen. So, in 2012–2013, we started going after the leased market as well. We've spent the last three or four years building a network of connections—meeting people that had upcoming lease expirations and really forming a network of people that were going to need our services over the next 10 years. That's really where the business growth is going to be focused:the growth in the suburban lease market and also Center City.
There was also another key milestone was when we opened our Center City office. From there, it really positioned us as a key player in Philadelphia. It made what we said we were doing legitimate. It was like we were putting our money where our mouth is. We wanted to work in the city; we were investing in opening an office there in the city. That was probably the most recent milestone the company has experienced.
Connect with Owen on LinkedIn
Sponsored by:
ABOUT NEWMARK KNIGHT FRANK
Newmark Knight Frank (NKF) is one of the world's leading commercial real estate advisory firms. Together with London-based partner Knight Frank and independently-owned offices, NKF's 15,000 professionals operate from more than 400 offices in established and emerging property markets on six continents.
With roots dating back to 1929, NKF's strong foundation makes it one of the most trusted names in commercial real estate. NKF's full-service platform comprises BGC's real estate services segment, offering commercial real estate tenants, landlords, investors and developers a wide range of services including leasing; capital markets services, including investment sales, debt placement, appraisal, and valuation services; commercial mortgage brokerage services; as well as corporate advisory services, consulting, project and development management, and property and corporate facilities management services. For further information, visit www.ngkf.com.
NKF is a part of BGC Partners, Inc., a leading global brokerage company servicing the financial and real estate markets. BGC's common stock trades on the NASDAQ Global Select Market under the ticker symbol (NASDAQ: BGCP). BGC also has an outstanding bond issuance of Senior Notes due June 15, 2042, which trade on the New York Stock Exchange under the symbol (NYSE: BGCA). BGC Partners is led by Chairman and Chief Executive Officer Howard W. Lutnick. For more information, please visit www.bgcpartners.com.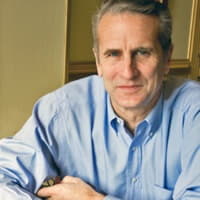 Edwin Warfield, CEO of citybizlist, conducts the CEO Interviews.
If you're interested in reaching CEOs, please contact edwin.warfield@citybuzz.co
Connect on LinkedIn