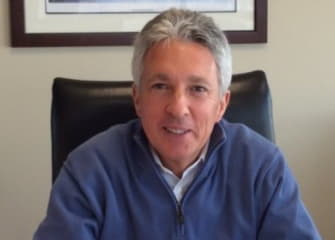 Charles Bernier
Insurance and risk management that challenges the status quo
Charles Bernier is the president of ECBM, an insurance brokerage firm headquartered in the Philadelphia region. Since 1970, the firm has provided risk management consulting services and insurance solutions to regional businesses, with an emphasis on building lasting relationships and continually meeting clients' financial objectives as they change over time. The company's insurance solutions encompass employee benefits, workers' comp, personal lines, and cyber liability, among other categories. ECBM serves a wide range of clients in industries such as healthcare, construction, retail, law, hospitality, real estate, and professional services.
Charlie spoke with Jeff Mack of Newmark Grubb Knight Frank for this interview.

JEFF MACK: You assumed co-ownership of ECBM in 2001. What was the history of the firm before then, and how did you get involved?
CHARLIE BERNIER: We were started by a gentleman named Jim Broussard and his friend Tom McCrea, who worked at insurance companies. They started to be an advocate and broker for larger clients in the Philadelphia region. The first 15 years have been an adventure. The main reason why is that I had initially not thought about buying an agency. Jim Broussard decided that I was buying an agency, or at least that I should be his retirement plan. Jim wanted to retire, I wanted to maintain an independent insurance agency, and he wanted to have that same thing. We both had the same vision of an independent broker. So, we worked out a deal, and over an 11-year period—10½ years—were able to finance a deal. After pledging my house and putting a number of other things, and having my wife support all of this, we actually moved ahead and bought the agency and—knock on wood—it's made it through. We were able to pay Jim and grow the agency with doubling the size since we bought it. We did around, at that point, I guess, may be $6,000,000 in revenue, that's agency focused, and now we are $16,000,000. [Co-owner] Gloria Forbes is the COO, runs operations, and is also a resource. She is one of the top technical people in insurance. And Rick [Eckert, co-owner] is the financial person, the CFO.
Q. What do you think differentiates ECBM from other brokers?
A. We felt that it's important to really place ourselves as the advocate and on the same side of the transaction as the client. That's really who we're representing. So, we feel it's very important to let the client know what our compensation is and then justify the compensation.
Q. Besides the corporate office in West Conshohocken, ECBM has two other offices. Can you take us behind some of the thinking into opening new locations?
A. We have offices now in Baltimore and also towards Pittsburgh. We find that when agencies decide to sell it's possibly to the national brokers, and this happened in Pittsburgh, that the gentleman who was running the agency in Pittsburgh contacted us and wanted to move and stay at an independent brokerage firm. He was able to move his whole book—in his case it was supermarket chains mostly around the United States, primarily California—to our agency. So, it's part of the growth strategy.
Q. Tell us about your clients.
A. We specialize in larger, regionally-based corporations in those areas that have a need for risk management from a total cost-to-risk standpoint. The niches would be primarily real estate, transportation, non-profits, warehouse and distribution, manufacturing, heavy construction. When it comes to cranes, we insure all the crane operations from New York down through the Philadelphia area, and now through Baltimore: all the cranes you see on top of buildings. So, it's really higher-hazard businesses or businesses that have claims and need help in managing that process, recapturing the money that possibly is leaking off from those claims, and putting it back on the balance sheet of the client.
Q. What about your value proposition?
A. The value-add proposition is we have the expertise to accomplish what we just described, and then we have the ability to put it in analytical form to show that the financial people and the board of directors at our clients an actual report that shows the financial impact, and how that affects the KPIs that they've established for themselves. The products are based on research and by number of people, but I do a lot of that. My main goal is to make sure our clients stay in business. I mean, I'm kind of a geek, so I read a lot and try to stay on top of what we think the business model is turning into. In today's day and age, as things are moving very quickly and all the supply chains are being disrupted, we constantly meet with clients, constantly talk to clients, look at the industry. We belong to industry groups to find out how the process is being disrupted and know what possible changes in risk are happening because of that.
Connect with Charles on LinkedIn
ABOUT NEWMARK GRUBB KNIGHT FRANK
Newmark Grubb Knight Frank (NGKF) is one of the world's leading commercial real estate advisory firms. Together with London-based partner Knight Frank and independently-owned offices, NGKF's 12,800 professionals operate from more than 370 offices in established and emerging property markets on six continents.
With roots dating back to 1929, NGKF's strong foundation makes it one of the most trusted names in commercial real estate. NGKF's full-service platform comprises BGC's real estate services segment, offering commercial real estate tenants, landlords, investors and developers a wide range of services including leasing; capital markets services, including investment sales, debt placement, appraisal, and valuation services; commercial mortgage brokerage services; as well as corporate advisory services, consulting, project and development management, and property and corporate facilities management services. For further information, visit www.ngkf.com.
NGKF is a part of BGC Partners, Inc., a leading global brokerage company servicing the financial and real estate markets. BGC's common stock trades on the NASDAQ Global Select Market under the ticker symbol (NASDAQ: BGCP). BGC also has an outstanding bond issuance of Senior Notes due June 15, 2042, which trade on the New York Stock Exchange under the symbol (NYSE: BGCA). BGC Partners is led by Chairman and Chief Executive Officer Howard W. Lutnick. For more information, please visit www.bgcpartners.com.
Jeffrey E. Mack, Executive Managing Director


Jeffrey E. Mack is a senior leader in Newmark Grubb Knight Frank's Philadelphia operation. Jeff has been a significant member of the commercial brokerage community in Philadelphia since 1979. He co-founded Smith Mack & Co. in 1984 and has continued to lease and sell more suburban office space than any other individual agent. He served as past chairman of the Philadelphia Board of Realtors, commercial and industrial division. NGKF acquired Smith Mack & Co. in 2012.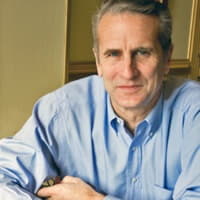 Edwin Warfield, CEO of citybizlist, conducts the CEO Interviews.
If you're interested in reaching CEOs, please contact edwin.warfield@citybuzz.co
Connect on LinkedIn