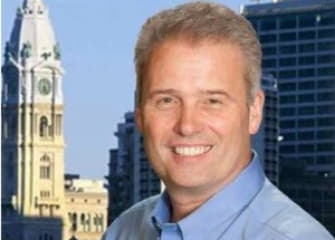 Ronald Rock
Click here for Part I
Making app-building as easy as creating a spreadsheet or presentation
Ron Rock is the CEO and founder of Point.io, headquartered in Philadelphia, PA. Point.io offers customizable, pre-made solutions that allow enterprises to build moble-ready apps easily and efficiently. The company provides a comprehensive app creation and management platform that covers every step of the process, from composition to deployment and hosting. Typical uses of Point.io's solutions include remote collaboration, expense reports, retail, event marketing, and many more. The company has also partnered with software providers such as Citrix, making integration with customers' existing technology even easier. Prior to founding Point.io, Ron Rock was the CEO and founder of Knowledge Rules, a business process management consulting firm he sold to Accenture in 2010.
Ron Rock spoke with Jeff Mack, Executive Managing Director at Newmark Grubb Frank, for this interview.

JEFF MACK: Why did you start Point.io?
RON ROCK: I've spent most of my life in enterprise sales, dealing with some of the biggest companies in the world. American Express, GE, and HSBC are all in the business process management space, heavy infrastructure type of applications. As I was looking for the next move, the new thing to do, I thought about the impact of cloud and mobile on enterprise. Cloud and mobile for consumer are easy. You didn't have anything existing, so for me to build the next Twitter or build the next Facebook, I didn't have any legacy information I needed to worry about. The enterprise is in a very different place. We've proactively been locking everything down for the last 30 years, and literally overnight, these large companies are being asked to take the mainframe, move it out to the cloud, take the coax cable, and it's become wireless. And the device that I consume my information on is whatever we get for Christmas. We come in to work on January 2nd and say, "I want to do my work on this device." That's a real challenge for enterprises. They have to worry about compliance and audit, regulations like HIPAA, and so I wanted to work in a company that focused on the intersection of enterprise, cloud, and mobile, and that's really how we ended up with Point.io.
Q. What previous experiences did you call on in the early days of the company?
A. So, when selling my company Knowledge Rules to Accenture, that was a great ride. I started Knowledge Rules in 2003. I grew that company globally. We ended up with offices in Sofia, Bulgaria; Madrid; Paris; London; Hyderabad, India; and it was a company focusing on business process management. Helping big companies like American Express and GE automate complex back end systems for call center. We built the airline dispute system for American Express for example. I ultimately sold that company to Accenture in 2010. That was primarily a people business. My assets walked out the door every day. It was lots of very smart, very expensive people, which made that business difficult to scale. One of the lessons I learned is, if I wanted to have a significant impact, that I needed to think more about a product company. And so, as we thought about solving that problem for enterprise cloud and mobile, we wanted to build a product company that could scale and impact a lot more clients.
Our pedigree—as we talked about, when you think about scalability, it matters in the large enterprise. Again, we're focusing on building apps for work, not consumer apps; apps for work companies like JP Morgan Chase, American Express, tens of millions of users, tens of millions of concurrent users, security, compliance, scalability, resiliency, multi-tenant—all of these things matter. As a team, our pedigree—that's the world that we come from. We've built this platform with best practices of what we've learned over the last 20 years. Companies don't buy us because of that, but as soon as somebody looks under the covers and says, "Am I going to let Point.io come into my enterprise?" That's where we pass all of the tests.
Q. Tell us about your team. Does the team's experience help or get in the way of innovation, do you think?
A. It's a strategic differentiator for us. Because most of the high tech startups today are run by Millennials exclusively, without that experience, and they really don't understand security and scalability to the level that the large players get it. I've got a great team. I've been with many of the same team for a long time. My primary partner is Tim Panagos. Tim's an MIT guy. He used to work for one of the largest BPM companies in the world. He was instrumental in building up that Core System in the late 90s. That's where he and I met. He then became my CTO at Knowledge Rules. Once we sold to Accenture, he was the Global CTO for Accenture for their BPM practice. He had an earnout for three years—three years on the day he left—and joined me back at Point.io.
I've got another partner over in Europe: Charles Paumelle. Again, Charles has been working for me since 1999, and Charles heads up my BPM practice at Knowledge Rules and now Point.io. For all of you, he's a Frenchman who married an Irish woman living in the UK and he's also fluent in German, so he's just that jack-of-all-trades.
And then I've got Tom Jackson, my CFO. Tom was my boss in 1985 at ComputerLand here at 19th and Market. He then was my boss again in the mid-90s at Advanta, one of the largest credit card issuers in America and one of the biggest companies in Philadelphia in the 90s, and so he's my CFO and business development guy.
And then, finally, I've got Dave Koopman. Dave Koopman was my sales guy at Knowledge Rules, worked with me at Pegasystems as well, and now runs our sales at Point.io. The collection of that team I often talk to a lot of young people, as they are asking me about entrepreneurship, how do you start a company, and I have even posted this in our blog: you start with a team and a good idea helps, and I think that the fact that the team's been together as long as it has substantiates that.
Talking about my board of directors, I've got a great board. Three strategic outside board members: First one is Mike Sanchez. He was the founder of Sanchez Computing, a big Philadelphia success story, also a big safeguard scientific success story. Mike now has a company called Savana in the Philly suburbs, building BPM and banking mortgage software. Mike's done it before, built large companies from scratch, and a he's great addition.
Secondly, I've got Tim Wallace. Tim Wallace is the CEO of iPipeline. iPipeline recently just went through a significant acquisition—monetizing event. They're in the insurance software as a service business. Tim is a visionary guy that took this company from virtually an early startup to a market cap in the nine-figure range. Again, a guy that's built that kind of technology knows how to scale it.
And then my third independent board member is a gentleman named Scott Smith. He's an investment banker out of San Francisco. He's the owner and founder of Viant Capital. Scott literally knows everybody. He was part of many of the early IPOs and the dot-com. He has been running in the circles of Cisco, Federal Express—those types of clients. So Scott is really everything as we think about the strategic financing, the strategic relationships and what we might end up doing with Point.io at some point.
Then in addition, on the board, is myself, and then Andrew Schwabe. Andrew was part of one of the technology companies that we started with, as one of the core components of our platform that we talk about, and Andrew brings representation for the original shareholders as well as some of the connection capabilities that he's working on.
Connect with Ronald on LinkedIn
ABOUT NEWMARK GRUBB KNIGHT FRANK
Newmark Grubb Knight Frank (NGKF) is one of the world's leading commercial real estate advisory firms. Together with London-based partner Knight Frank and independently-owned offices, NGKF's 12,800 professionals operate from more than 370 offices in established and emerging property markets on six continents.
With roots dating back to 1929, NGKF's strong foundation makes it one of the most trusted names in commercial real estate. NGKF's full-service platform comprises BGC's real estate services segment, offering commercial real estate tenants, landlords, investors and developers a wide range of services including leasing; capital markets services, including investment sales, debt placement, appraisal, and valuation services; commercial mortgage brokerage services; as well as corporate advisory services, consulting, project and development management, and property and corporate facilities management services. For further information, visit www.ngkf.com.
NGKF is a part of BGC Partners, Inc., a leading global brokerage company servicing the financial and real estate markets. BGC's common stock trades on the NASDAQ Global Select Market under the ticker symbol (NASDAQ: BGCP). BGC also has an outstanding bond issuance of Senior Notes due June 15, 2042, which trade on the New York Stock Exchange under the symbol (NYSE: BGCA). BGC Partners is led by Chairman and Chief Executive Officer Howard W. Lutnick. For more information, please visit www.bgcpartners.com.
Jeffrey E. Mack, Executive Managing Director


Jeffrey E. Mack is a senior leader in Newmark Grubb Knight Frank's Philadelphia operation. Jeff has been a significant member of the commercial brokerage community in Philadelphia since 1979. He co-founded Smith Mack & Co. in 1984 and has continued to lease and sell more suburban office space than any other individual agent. He served as past chairman of the Philadelphia Board of Realtors, commercial and industrial division. NGKF acquired Smith Mack & Co. in 2012.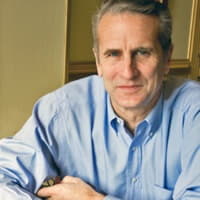 Edwin Warfield, CEO of citybizlist, conducts the CEO Interviews.
If you're interested in reaching CEOs, please contact edwin.warfield@citybuzz.co
Connect on LinkedIn