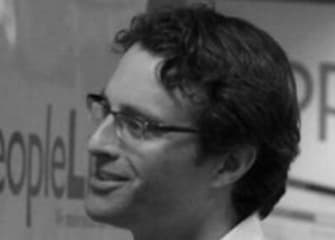 Kevin O'Nell
Tapping into the power of social selling
Kevin O'Nell is the CEO of PeopleLinx, a Philadelphia-based startup that drives social selling behaviors. PeopleLinx helps salespeople understand, navigate, and win customers through social networks such as Twitter and Facebook. The company's technology incorporates CRM (customer relationship management) tools, notifies users when to interact with prospects, and monitors team performance. Prior to directing PeopleLinx, Kevin served as COO for Ecount (later Citi Prepaid) and senior product leader at Capital One. He is also a senior advisor for MissionOG, a venture funding firm.
Kevin O'Nell spoke with Jeff Mack for this interview.

JEFF MACK: How has the B2B market changed over the past few years?
KEVIN O'NELL: The B2B sales process has changed a lot and become much more complicated for a salesperson. Five-point-six buyers are now engaged throughout most industries in a buying decision. So, when you think about a representative, they now have to manage 50 plus opportunities and 5.6 buyers per opportunity, so over 250 people at any given time they're trying to engage with. This makes the sales process really complicated, especially given that there are so many channels, beyond phone and email, for them to be in touch with that person. One of our clients is RedHat. So, RedHat has a sales team spread out globally, and they are embracing digital technology throughout their sales process. PeopleLinx is just one of the components that sits on top of their CRM solution and helps salespeople engage using data and taking the action with their clients at the correct times.
Q. Is there a certain industry that is especially receptive to PeopleLinx?
A. For PeopleLinx, Professional Services have become great clients for us. They have two things that make them really able to drive business through social media. First of all, all of their team members are on social media. Secondly, they have a lot of content to share out through these channels. PeopleLinx has a number of clients, including KPMG, PWC, and White & Case, who use the platform.
Q. Why do you think clients are drawn to the platform?
A. First and foremost, our platform allows the individual to have a profile that's within brand standards. So, do they look right? When you and I go to a meeting we dress right, we speak right, we come with the right presentation. Doing all of that in a digital environment is new to most people. First and foremost, we help people look really good. Secondly, we help them create an audience, so that they have someone to talk to. If you're only talking to your high school friends, or to no one at all, then your message is only going on deaf ears. Third, we help them engage with that audience. One of the key things is making yourself an expert and sharing content and knowledge out to that audience so that when people are looking for a solution they look to you.
Connect with Kevin on LinkedIn
ABOUT NEWMARK GRUBB KNIGHT FRANK
Newmark Grubb Knight Frank (NGKF) is one of the world's leading commercial real estate advisory firms. Together with London-based partner Knight Frank and independently-owned offices, NGKF's 12,800 professionals operate from more than 370 offices in established and emerging property markets on six continents.
With roots dating back to 1929, NGKF's strong foundation makes it one of the most trusted names in commercial real estate. NGKF's full-service platform comprises BGC's real estate services segment, offering commercial real estate tenants, landlords, investors and developers a wide range of services including leasing; capital markets services, including investment sales, debt placement, appraisal, and valuation services; commercial mortgage brokerage services; as well as corporate advisory services, consulting, project and development management, and property and corporate facilities management services. For further information, visit www.ngkf.com.
NGKF is a part of BGC Partners, Inc., a leading global brokerage company servicing the financial and real estate markets. BGC's common stock trades on the NASDAQ Global Select Market under the ticker symbol (NASDAQ: BGCP). BGC also has an outstanding bond issuance of Senior Notes due June 15, 2042, which trade on the New York Stock Exchange under the symbol (NYSE: BGCA). BGC Partners is led by Chairman and Chief Executive Officer Howard W. Lutnick. For more information, please visit www.bgcpartners.com.
Jeffrey E. Mack, Executive Managing Director


Jeffrey E. Mack is a senior leader in Newmark Grubb Knight Frank's Philadelphia operation. Jeff has been a significant member of the commercial brokerage community in Philadelphia since 1979. He co-founded Smith Mack & Co. in 1984 and has continued to lease and sell more suburban office space than any other individual agent. He served as past chairman of the Philadelphia Board of Realtors, commercial and industrial division. NGKF acquired Smith Mack & Co. in 2012.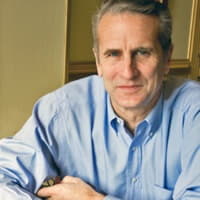 Edwin Warfield, CEO of citybizlist, conducts the CEO Interviews.
If you're interested in reaching CEOs, please contact edwin.warfield@citybuzz.co
Connect on LinkedIn