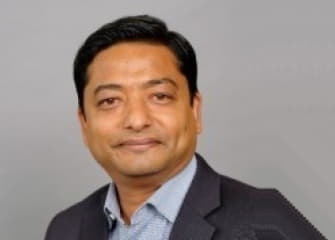 Sriraj Mallick
In announcing the promotion, Infopro Learning Chairman and Founder Andy Gaur said "Sriraj Mallick is an extraordinary leader who in the last 7 years has energized the organization by driving growth & building an amazing company culture. He has successfully launched performance driven learning services and digital platforms and scaled our business globally. Sriraj has had a profound impact on our company and I look forward to his continued leadership as the CEO of Infopro Learning."
Sriraj expressed his gratitude to everyone who have been part of this journey and said that he was inspired to work alongside such a talented team that believes in the purpose of "unlocking human potential". Embracing his new role as CEO in January 2021, Sriraj Mallick shares his vision, "Imagining future is creating one. We are committed to a shared future with our Clients, Partners and Employees that is driven by growth, innovation, and a singular focus on unlocking performance. I am energized with the immense possibility of what we can achieve and look forward to building our future together."
About Infopro Learning:
Infopro Learning is an award-winning workforce transformation company that unlocks the potential of people -employees, clients, and partners. Unlocking the potential of people unleashes higher levels of performance, resulting in outcomes aligned with your company's strategic objectives. Infopro Learning helps you grow, manage change effectively, and ultimately - transform.