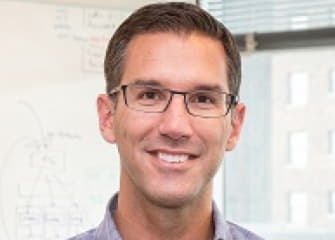 Jason Houseworth
JERSEY CITY, N.J.--(BUSINESS WIRE)--Jackson Hewitt Tax Service Inc., the second-largest retail provider of assisted tax-preparation services in the United States, today announced the appointment of two industry leaders to its Board of Directors.
Former H&R Block executive Jason Houseworth and former Intuit, Inc. executive and IRS director David Williams were respectively appointed to the Board on November 9, 2020 and January 15, 2021. Mr. Houseworth and Mr. Williams are both highly respected executives with over four decades of combined tax services experience.
"I'm excited to welcome both Jason and David to the Jackson Hewitt Board of Directors," said Greg Macfarlane, Jackson Hewitt CEO. "Their wealth of knowledge and deep expertise in the tax-preparation services industry and unique perspectives will be invaluable as Jackson Hewitt continues to grow and meet the increasingly complex needs of our hard-working customers. We're fortunate to have the opportunity to leverage both Jason and David's backgrounds and experiences."
"Jackson Hewitt is a tremendously strong company with a best-in-class leadership team and the addition of Directors of Jason and David's caliber to the Board is a testament to the Company's success," said Richard E. Thornburgh, Chairman of the Board of Directors of Jackson Hewitt and Senior Advisor to Corsair Capital. "The experiences and relationships Jason and David have gained over the course of their careers will be hugely beneficial to Jackson Hewitt as the Company continues to provide unmatched services and solutions to customers across the US."
Jason Houseworth Biography
Jason Houseworth currently serves as Chief Product Officer at BacklotCars, an online marketplace for auto dealers. Prior to joining BacklotCars in 2020, Mr. Houseworth served as President and CEO of FanThreeSixty, a customer data platform built for sports. He previously held numerous leadership positions at H&R Block between 2008 and 2016, including Chief Innovation Officer, President of US Product Strategy & Development, President of Digital Tax and Vice President and Chief Technology Officer. Before that, Mr. Houseworth also held various positions at Swiss Re, Accenture, Cyrus Consulting and Andersen Consulting. Mr. Houseworth served on the Board of Mylo, a Lockton Company, and Yodlee, and is a current Techstars Mentor for Techstars, a worldwide network that helps entrepreneurs succeed.
David Williams Biography
David Williams most recently served as Chief Tax Officer of Intuit, Inc., a global technology platform powering TurboTax, QuickBooks, and Mint. He has had a long career in both tax policy and tax administration. Prior to joining Intuit in 2013, Mr. Williams served as Senior Tax Policy Advisor to the U.S. Senate Committee on the Budget and held numerous leadership roles at the IRS, including Director of the Return Preparer Office, Director of Electronic Tax Administration, Director of Refundable Credits and Chief of Communications and Liaison, between 1998 and 2009. Mr. Williams also previously served as the Deputy Assistant Secretary of Tax and Budget for the U.S. Treasury Department, Legislative Director for Senator Bill Bradley, Assistant Staff Director of Revenue and Natural Resources for the U.S. Senate Committee on the Budget and Legislative Assistant of Intergovernmental Relations Subcommittee for the U.S. Senate Committee on Governmental Affairs.
About Jackson Hewitt Tax Service Inc.
Jackson Hewitt Tax Service Inc. is an innovator in the tax industry, with a mission to provide its hard-working clients access to simple, low-cost solutions to manage their taxes and tax refunds. Jackson Hewitt is devoted to helping clients get ahead and stands behind its work with its Guaranteed Biggest Refund or $100 and Lifetime Accuracy guarantees. Clients can choose to file at one of Jackson Hewitt's nearly 6,000 franchised and company-owned locations, including 3,000 in Walmart stores and online. Jackson Hewitt makes it easy and convenient for clients to file their taxes. For more information about products, services, and offers, or to locate a Jackson Hewitt office, visit www.jacksonhewitt.com or call 1 (800) 234-1040.