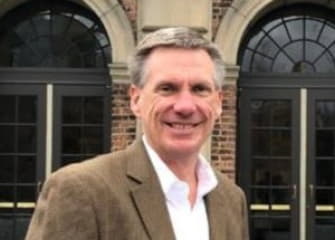 Kevin Shinkle
Devine + Partners, a Philadelphia-based communications firm, is expanding its agency capabilities with the addition of Kevin Shinkle, an experienced journalist and corporate communications officer, as Senior Vice President and Chief Content Officer.
During his his career, Shinkle has served as Chief Communications Officer at Delta Air Lines, Global Business Editor for the Associated Press, Business Editor at The Star-Ledger in Newark and most recently as Chief Communications Officer for the Knights of Columbus, the international charitable organization.
"Over the course of the past few years, D+P has doubled down on content. Our hiring of Kevin, a well-respected and experienced content expert, reaffirms and strengthens that commitment," said Jay Devine, president and CEO of Devine + Partners. "While Kevin has worked with us for the last five months, we are extremely pleased that he will now be part of our full-time D+P team."
Shinkle's passion for communication lies in the heart of storytelling. His motivation is to move hearts, minds and markets through compelling stories.
"Working in an agency appealed to me because having my hands in so many different things at once is similar to working in a newsroom I am looking forward to that creative buzz and energy again," Shinkle said. "Mostly, I'm thrilled to be a part of the Devine + Partners team and to work with a vast array of clients in the Greater Philadelphia area and beyond."
At Delta, Shinkle introduced and launched the Delta News Hub, a website marrying journalistic techniques to corporate goals, where customers, journalists, employees and other stakeholders could learn more about Delta in video and print. The News Hub helped propel Delta to soaring customer satisfaction scores. As an editor and journalist with the Associated Press and Newark Star-Ledger, he produced stories about some of the biggest news events of our time, from 9/11 to the Great Recession.
His expertise has led him to earn major accolades, including a regional Emmy Award, as the executive producer of a documentary while with the Knights of Columbus. Under his direction, reporters and communications professionals have won a variety of national awards, and he was part of the editing team when The Star-Ledger won a Pulitzer Prize for Breaking News.
Shinkle is a graduate of Hillsdale College, where he majored in in history and political theory. He and his wife Barbara have two daughters and reside in Ewing, New Jersey.
About Devine + Partners
An independent public relations firm headquartered in Center City and launched in 2003, Devine + Partners represents some of the mid-Atlantic region's leading brands and organizations including Comcast Spectacor, Deloitte Philadelphia, William Penn Foundation, The Mann Center for the Performing Arts, The Greater Philadelphia Salvation Army, among others. The firm's services include research-based public relations, content management, digital communications, message development, social media, video production and issues management. For more information, please visit devinepartners.com.