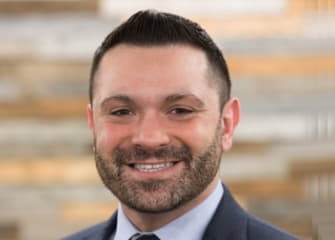 Justin R. Alberto
Cole Schotz P.C. is pleased to announce Justin R. Alberto has joined the firm's nationally recognized Bankruptcy & Corporate Restructuring practice as a member in its Wilmington, Delaware office.
Mr. Alberto practices in the areas of corporate restructuring and litigation, with an emphasis on the representation of debtors, creditors' committees and other significant parties in interest. He arrives from Bayard, P.A. where he was a director and former co-chair of the Corporate Bankruptcy and Restructuring Group.
"Justin has a proven track record successfully advising clients involved in some of the most high-profile and complex commercial restructurings in recent years," saidMichael D. Sirota, co-chair of the firm's Bankruptcy & Corporate Restructuring Department. "His arrival demonstrates our continued commitment to bringing on the most talented lawyers to serve the firm's clients across multiple jurisdictions."
Mr. Alberto has participated in many large and complex commercial restructurings throughout his career. Notable recent engagements include the representation of Charlotte Russe in its Chapter 11 cases and the representations of the creditors' committees in the bankruptcy cases of Purdue Pharma, Claire's Stores, Bumblebee Tuna, Insys Therapeutics, Brookstone, American Apparel, Marsh Supermarkets and Pacific Sunwear.
"Cole Schotz has some of the country's most experienced bankruptcy lawyers, several of whom I've had the privilege to work alongside – and against – over the course of my career," Mr. Alberto said. "The firm's national platform will allow me to grow my practice and better serve my clients, including those with business interests in New York and Texas."
Mr. Alberto's arrival follows the addition of Seth Van Aalten, a veteran bankruptcy and restructuring lawyer who joined the firm's New York office from Cooley LLP earlier this month. Mr. Alberto and Mr. Van Aalten join David Dean, head of the firm's Wilmington office and Deputy Co-Chair of the Bankruptcy & Corporate Restructuring Department, in driving forward the firm's work representing committees in bankruptcy cases.
Mr. Alberto is a certified mediator for the United States Bankruptcy Court for the District of Delaware and is included on the Register of Mediators and Arbitrators maintained by the Court. He is admitted to practice in U.S. District Court for the District of Delaware and earned his J.D. cum laude from Widener University Delaware Law School.
Cole Schotz' Bankruptcy & Corporate Restructuring practice is a distinguished and nationally renowned full-service group that is regularly cited in Chambers USA: America's Leading Lawyers for Business and U.S. News – Best Lawyers®, and lauded for a track record that boasts unparalleled effectiveness, success and value.
About Cole Schotz:
Cole Schotz P.C. serves clients nationally from its offices in New Jersey, New York, Delaware, Maryland, Texas and Florida. The firm represents a variety of entities including private equity firms, hedge funds, closely-held businesses, Fortune 500 companies and select individuals. Founded in 1928, the firm has grown to over 150 attorneys who provide counsel in a number of primary areas of practice: Bankruptcy & Corporate Restructuring; Blockchain Technology and Digital Currency; Cannabis; Construction; Corporate, Finance & Business Transactions; Employment; Environmental; Healthcare; Intellectual Property; Litigation; Real Estate; Real Estate Special Opportunities; Restaurant & Hospitality; Sports; Tax, Trusts & Estates; and White Collar Litigation & Government Investigations.