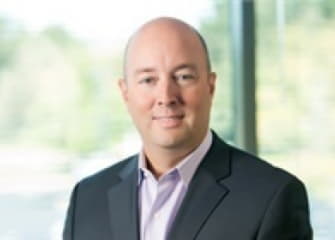 Chief Investment Officer of The Sharp Financial Group to Serve as President for 2019-2020 Term
The Sharp Financial Group , an integrated financial management firm providing unified business advisory, accounting, tax and wealth management, announced that its Chief Investment Officer, Alain Van Loo, was named President of the 2019-2020 term for Money Marketeers of New York University (NYU), a 501(c)(3) charity. Alain previously served as 1st Vice President for the organization since the 2018-2019 term and has been a member since 2008.
The Money Marketeers of NYU is a forum for engaging, meaningful and substantive dialogue with U.S. policymakers, senior Federal Reserve officials, and other distinguished speakers whose words and actions have the potential to influence the global financial markets.
As President of Money Marketeers of NYU, Alain is charged with guiding the organization and board of governors while ensuring it maintains a consistent flow of high caliber of speakers who support the group's charitable efforts. In the new role, Alain will also look to help increase the awareness of the organization's charitable mission to a larger audience, improve interaction between the University's student and faculty bodies and the financial industry at large.
"Serving as President of Money Marketeers of NYU is an honor that will allow me to utilize my professional network to ensure we have dynamic speakers lined up, while also providing Sharp clients the ability to learn and grow by exposing them to world leaders in economic thought, market strategy and the economy in general," explained Alain.
Since 1946, Money Marketeers has counted among its membership distinguished financial industry professionals whose common goal is to foster greater understanding of finance and economics among senior practitioners and developing professionals and to establish greater dialogue between the public and private sector on those substantive issues that move markets. In its quest to provide greater educational opportunities to aspiring financial professionals, Money Marketeers provides scholarships to deserving NYU Stern School of Business students.
"As both a long-time member and board governor for this great organization, serving as President has been an aspiration for me," Alain added. "Money Marketeers of NYU has given me much more than I could ever repay, but I look forward to contributing in a positive way while continuing the excellent work of my predecessors."
About The Sharp Financial Group
The Sharp Financial Group is an integrated financial management firm that has unified business advisory, accounting and tax, wealth management, family office, and capital solutions services in a way that helps business owners and their families achieve extraordinary things. By recognizing the complex needs of entrepreneurs and business owners, Sharp has built a reputation for providing a holistic combination of highly effective services for clients throughout the mid-Atlantic region and beyond. Founded in 1993, Sharp is headquartered in the Philadelphia area, with offices in New York City and New Jersey. For more information, contact The Sharp Financial Group at (215) 659-2130 or visit www.SharpLLC.com.