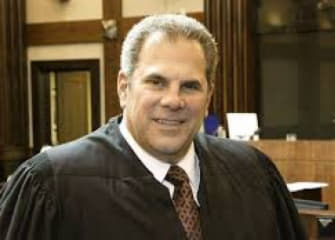 Jose L. Linares
McCarter & English, LLP today announced that the Honorable Jose L. Linares, former Chief Judge of the United States District Court for the District of New Jersey, will join the firm's Newark office as a partner and lead the Alternative Dispute Resolution practice starting May 22. Judge Linares's extensive experience with intellectual property matters, particularly complex patent cases, will greatly enhance the firm's Alternative Dispute Resolution practice, and offers clients the unique perspective, skill and ability to resolve complex disputes.
Judge Linares served as Chief Judge from 2017 to 2019 and was first nominated to the bench by President George W. Bush in 2002. As Chief Judge, he led the District Court of New Jersey to outpace all other federal district courts in affirmances on Abbreviated New Drug Application (ANDA) cases at the United States Court of Appeals for the Federal Circuit. Judge Linares himself presided over more than 50 patent cases in the past six years, many involving complicated, high-stakes disputes between generic and branded drug companies.
"We are honored and excited to welcome Judge Linares to McCarter & English," said Chairman Michael P. Kelly. "The legal caliber demonstrated throughout his impressive career – whether handling historic pharmaceutical settlements or presiding over major bankruptcies, class actions, multidistrict litigations and securities fraud cases – will truly benefit our clients across several industries."
In addition to deftly navigating cases in the life sciences and financial services industries, Judge Linares effectively changed the face of the federal court. He was the first Hispanic federal chief judge in New Jersey and the first Cuban-born federal chief judge in the United States. In his new role, Judge Linares will foster a deeper understanding of the critical contributions and insights diverse professionals bring to the firm and continue his work to improve the retention, promotion and professional growth of attorneys from all backgrounds.
"Judge Linares's leadership inside and outside the courthouse will enhance every aspect of our firm, from our practice to our culture, to the communities we serve," said Joseph T. Boccassini, the firm's Managing Partner. "I look forward to working with the Judge to advance McCarter's diversity and pro bono initiatives, and I'm confident that his unique experience as a judge and a trial lawyer will add a greater dimension to our Litigation, Intellectual Property and Alternative Dispute Resolution practices."
"It is a privilege to direct my passion for practicing law into something new and begin this next chapter with McCarter & English," said Judge Linares. "Leading the Alternative Dispute Resolution practice is an exciting opportunity to bring my background resolving increasingly complex disputes together with McCarter's incredibly skilled and respected lawyers who specialize in this area. I look forward to what we will achieve together for our clients, the growth and expanded capability the practice will create for the firm at-large and the personal contributions I can make as a mentor and advocate for diversity."
Judge Linares is an adjunct professor at Seton Hall School of Law, where he led the New Jersey National 2017 Sentencing Symposium and the 2018 New Jersey District Court National Opioid Symposium. He is a fellow of the American Bar Association and has been honored with the New Jersey State Bar Distinguished Judicial Service Award and the James J. McLaughlin Professionalism Award presented by the New Jersey State Bar Association.
As a former federal chief judge, Judge Linares can be appointed by an active judge to serve as special master to oversee compliance with judicial orders or hear evidence and make recommendations on a particular matter. Prior to joining the United States District Court, Judge Linares served as a superior court judge in Essex County, New Jersey from 2000 to 2002 and worked in private practice in New Jersey for two decades handling complex litigation. He is a graduate of Temple University Beasley School of Law and New Jersey City University.
About McCarter & English At McCarter & English, our team of sophisticated and exceptionally skilled lawyers deliver solid results and innovative solutions to our clients. Clients benefit from our relationship-driven approach, our deep understanding of their businesses and legal needs, our lean and efficient service model, and a determination to help them move their businesses forward. We are proud of our down-to-earth culture that drives long-lasting client relationships and a highly effective, collegial workplace. And we have an enduring commitment to giving back to the communities in which we live and work.