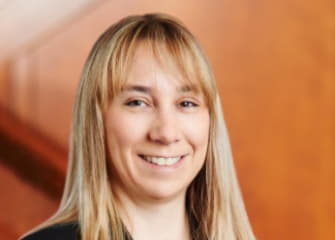 Mary J. Pedersen
Wisler Pearlstine, LLP is pleased to announce that partner Mary J. Pedersen was inducted into the Penn Athletics Hall of Fame Class of XI on May 4, 2019. To be eligible for consideration into the Penn Athletics Hall of Fame as a student-athlete, a candidate must have graduated from the University or been a member of the General Alumni Society of Penn and earned his or her last letter at least 10 years ago. Candidates are selected based on accomplishments during their undergraduate days at the University of Pennsylvania. The Penn Athletics Hall of Fame inducted its Inaugural Class on April 13, 1996.
Mary J. Pedersen has been representing individuals and businesses in various commercial litigation and employment matters for over twenty years. Her practice is focused on the representation of individuals and businesses in the state and federal courts of New Jersey and Pennsylvania in wide-ranging matters including business disputes, internal partnership/shareholder disputes, defense of employment discrimination claims, defense of educational institutions in premises liability matters, contract disputes, business torts and workplace discrimination and harassment. She is a member of the Pennsylvania and Montgomery Bar Associations. A 1994 graduate of the University of Pennsylvania, Ms. Pedersen received her law degree from Villanova University, magna cum laude, in 1997, graduating as a member of the scholastic honor society, Order of the Coif. During her second and third years of law school, Ms. Pedersen was an Associate Editor for the Villanova Law Review.
For over 70 years, Wisler Pearlstine has provided effective, practical service to its clients through toprated lawyers in their fields of expertise. The firm represents businesses and individuals throughout Southeastern Pennsylvania in various types of corporate, real estate, land use and zoning, construction, commercial litigation, business, alternative dispute resolution (arbitration/mediation), banking, tax and estate planning, administration of estates and trusts, family law and other related matters. In addition, the firm has long been recognized for its prominence in the areas of municipal, education and school law. For more information, please see www.wislerpearlstine.com.