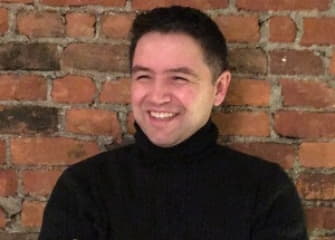 David Whipple
PEAPrize goes to designer of Tria Taproom and Wood Street Lofts
Assimilation Design Lab (ADL), a young, dynamic architecture firm based in University City, was awarded the 2016 Philadelphia Emerging Architecture Prize from AIA Philadelphia at the AIA Design Awards Celebration on October 19th. The PEAPrize is awarded annually to an architecture firm of less than ten years that is producing "high-quality design and innovative thought" as judged by its peers.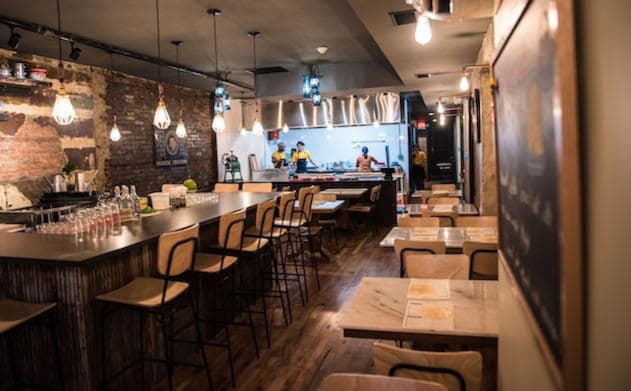 Founded by David Whipple in 2010, ADL has realized rapid success with a portfolio of high-end residential, commercial and hospitality projects. Committed to collaboration, the firm holistically views contextual, technological and sustainable conditions then works closely with clients, consultants and builders to create unique design solutions. ADL's work has received AIA Phila and AIA Pennsylvania Awards, has been recognized by Remodel Magazine, and the firm's Tria Taproom project in Rittenhouse Square with Otto Architects was a finalist for the 2014 James Beard Foundation Best Restaurant Design.
"I'm grateful to the AIA jury for this recognition," said Whipple, "I hope to continue to provide thoughtful designs and solutions for our array of amazing clients."
In addition to the Tria Taproom, ADL's hospitality work includes the new Tria Filter Square, Sate Kampar on East Passyunk, and the much anticipated Baology restaurant soon to open at 18th & JFK. The firm's residential work includes the celebrated Skinny Town Prototypes--trinities on narrow urban lots, and the Wood Street Lofts--the conversion of a 1900s Callowhill factory into six elegant condos. The firm has additional single family homes and mixed-use projects under construction and in design.
According to PEAPrize juror Scott Erdy of Erdy McHenry Architects, "The work of ADL demonstrates a unique and deliberate approach to program, craft and place. Their use of materials expresses a mature approach to context that exemplifies that which is Philadelphia: Contemporary thinking rubbing against the grist of history."
ADL's work will be the focus of a short lecture by Whipple and an exhibition at the Philadelphia Center for Architecture + Design in March.
The PEAPrize goes to eligible firms that have been established and licensed in Pennsylvania within the past 10 years. The jury that reviews portfolio entries is comprised of local members of the design community, and includes former PEAPrize winners. Portfolios include built and unbuilt architecture, interiors, urban design, landscape, furniture, graphics and research. AIA membership is not a requirement for entry, though firms must be located within the service area of AIA Philadelphia and be able to meet the organization's Member Firm criteria.
Past PEAPrize winners include the Philadelphia firms Stanev Potts Architects, RKM Architects, Austin+Mergold, DIGSAU, Moto DesignShop, Interface Studio Architects and Qb3 Design.
About ADL
Founded in 2010, Assimilation Design Lab is an architecture, interior design and planning practice that incorporates sustainable design into every project. Specialties include multi- and single-family residential, commercial, and hospitality projects. Contact David Whipple, AIA, Principal at info@assimilationdesignlab.com .