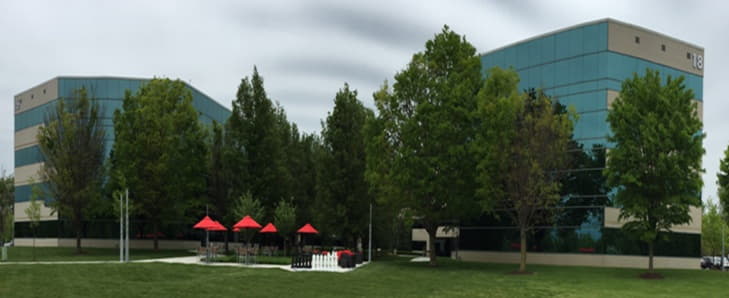 Craig Romer and Chris Romer of Dockerty Romer & Co. have arranged permanent mortgage financing in the amount of $29,000,000 for two office buildings in Bluebell, PA.
The subject property, known as VEVA 16/18 with a total of 192,979 SF is comprised of two, four-story multi-tenanted buildings. VEVA 16/18 is prominently located directly off of E. Township Line Road in the heart of the Plymouth Meeting/Blue Bell office market and within minutes of the major interchanges of I-476 and the Pennsylvania Turnpike
Dockerty Romer & Co. arranged the financing on behalf of their client, Keystone Property Group through IH Capital. IH Capital provided a 5 year, fixed rate mortgage at a competitive interest rate. Romer commented that, "Keystone is an extremely experienced borrower with a highly professional team." He went on to say that "Both the borrower and the lender worked very well together in an effort to reach a successful outcome."
About Dockerty Romer & Co.
Dockerty Romer & Co. based in Delray Beach, Florida is a full service commercial mortgage banking company specializing in the capitalization of income producing properties. Dockerty Romer & Co has closed nearly $5 Billion of real estate transactions since its inception in January 2000.
About Keystone
Keystone is a leading real estate investor and developer, with offices located in PA, FL and NY. Keystone also sponsors and manages a series of opportunistic real estate investment funds. Keystone creates value for its investors through development, redevelopment, financing, leasing, property management and asset management. The company has been recognized by Inc. 500 magazine, the Entrepreneurs' Forum and the Wharton Small Business Center, and several of its projects have earned "Best Real Estate Awards" from the Philadelphia Business Journal and BOMA. For more information, please visit www.keystonepropertygroup.com.