Neil A. Cooper
Click here for Part I
Helping mid-market enterprises grow with a suite of legal services
Neil A. Cooper is Executive partner at Royer Cooper Cohen Braunfeld (RCCB), a Philadelphia law firm. Comprised of a diverse group of entrepreneurially minded attorneys, RCCB is dedicated to providing innovative solutions to emerging growth and middle market organizations, as well as executives, investors and high net worth individuals and families, with an emphasis on business insight and real world results. Neil leads the firm alongside his three co-founders: John E. Royer, Jr., Barry L. Cohen, and Roger J. Braunfeld. Prior to starting RCCB, and its predecessors, Neil was General Counsel of a publicly traded software company. He started his career at Morgan Lewis, a leading international law firm.
Neil Cooper spoke with Jeff Mack, Executive Managing Director at Newmark Grubb Frank, for this interview.

JEFF MACK: How would you describe your typical client profile?
NEIL COOPER: We do focus on a lot of new economy clients. We have a lot of technology clients, a lot of software and internet clients, life sciences and biotechnology clients. In addition, about five or six years ago, we started working with a lot of alternative energy and particularly solar energy companies doing solar projects in the mid-Atlantic region. We also focus on a lot of middle market companies that are not technology, however. Our strategy is broader than sole focus on new economy. We believe that we are a good fit for a lot of different companies at a similar stage of their lifecycle and size of company. It's anywhere from a newly funded startup to a company that has some angel and venture financing to a company that is going to sell—and to some degree, it doesn't matter the industry. We also have a lot of old economy companies as well: trucking and retail and beverage, investors, individuals and family offices. We have some private equity clients as well.
Q. Is there a primary region you serve?
A. It's a combination of where our clients are located. We have a lot of clients in the Philadelphia area and then secondarily in the Mid-Atlantic region, but we do have a lot of clients all over the country, and, in some practice areas, we were able to do that more easily than in other practice areas. We have a great network of firms that we work with, both in different geographic areas in the United States as well as internationally, and also in practice areas we don't have.
Q. You mentioned mergers and acquisitions. At what level are you typically involved in clients' exits?
A. We've been very excited this year. It's been a very hot M&A market for companies in the emerging growth and middle markets, and so we've worked on a number of fairly sizeable exits recently with companies that we've been working with for a long period of time. It's been very gratifying to see how a company that's founded with a couple of people and an idea—maybe in a garage or maybe in a small office—and then to work with them over time through their various stages of getting their product together and getting their sales team together, and to start attacking the market and then enter into a rapid growth phase, and then, eventually, get to the point where they're attracting either a strategic buyer or a private equity fund.
Q. How do you think RCCB differs from its competition?
A. We don't always compete with large firms, but the way we look at it is that we have great training and great lawyers who have a mix of different kinds of experience. A lot of us have large firm training, but a lot of us also were at smaller firms and have a lot of direct, senior-level contact with clients. We also bring to bear our other experiences. A number of us were general counsels of companies and were able to use that experience to effectively and practically advise clients on how to get what they want to get done. We also have people who have other experience. We have a former CPA in the firm. We have people who have been involved in businesses directly—not just as lawyers—so they're able to bring those experiences to the table and say to clients, "I've been in your shoes. I know what it's like to build a company, and I know what the challenges are like. I know what you're going through, and here's how we can solve your challenge, your problem, or what you want to accomplish—here's how we can help you do that." The other thing is we believe that in starting this law firm we were entrepreneurs just like many of our clients, and so in building this law firm, we're going through many of the same challenges that our clients. So, we're able use that experience to help them.
Connect with Neil on LinkedIn
ABOUT NEWMARK GRUBB KNIGHT FRANK
Newmark Grubb Knight Frank (NGKF) is one of the world's leading commercial real estate advisory firms. Together with London-based partner Knight Frank and independently-owned offices, NGKF's 12,800 professionals operate from more than 370 offices in established and emerging property markets on six continents.
With roots dating back to 1929, NGKF's strong foundation makes it one of the most trusted names in commercial real estate. NGKF's full-service platform comprises BGC's real estate services segment, offering commercial real estate tenants, landlords, investors and developers a wide range of services including leasing; capital markets services, including investment sales, debt placement, appraisal, and valuation services; commercial mortgage brokerage services; as well as corporate advisory services, consulting, project and development management, and property and corporate facilities management services. For further information, visit www.ngkf.com.
NGKF is a part of BGC Partners, Inc., a leading global brokerage company servicing the financial and real estate markets. BGC's common stock trades on the NASDAQ Global Select Market under the ticker symbol (NASDAQ: BGCP). BGC also has an outstanding bond issuance of Senior Notes due June 15, 2042, which trade on the New York Stock Exchange under the symbol (NYSE: BGCA). BGC Partners is led by Chairman and Chief Executive Officer Howard W. Lutnick. For more information, please visit www.bgcpartners.com.
Jeffrey E. Mack, Executive Managing Director


Jeffrey E. Mack is a senior leader in Newmark Grubb Knight Frank's Philadelphia operation. Jeff has been a significant member of the commercial brokerage community in Philadelphia since 1979. He co-founded Smith Mack & Co. in 1984 and has continued to lease and sell more suburban office space than any other individual agent. He served as past chairman of the Philadelphia Board of Realtors, commercial and industrial division. NGKF acquired Smith Mack & Co. in 2012.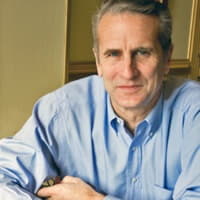 Edwin Warfield, CEO of citybizlist, conducts the CEO Interviews.
If you're interested in reaching CEOs, please contact edwin.warfield@citybuzz.co
Connect on LinkedIn