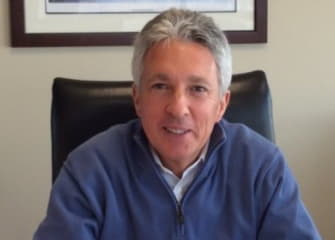 Charles Bernier
Click here for Part I and Part II
Insurance and risk management that challenges the status quo
Charles Bernier is the president of ECBM, an insurance brokerage firm headquartered in the Philadelphia region. Since 1970, the firm has provided risk management consulting services and insurance solutions to regional businesses, with an emphasis on building lasting relationships and continually meeting clients' financial objectives as they change over time. The company's insurance solutions encompass employee benefits, workers' comp, personal lines, and cyber liability, among other categories. ECBM serves a wide range of clients in industries such as healthcare, construction, retail, law, hospitality, real estate, and professional services.
Charlie spoke with Jeff Mack of Newmark Grubb Knight Frank for this interview.

JEFF MACK: Can you take us through a typical initial conversation with a client?
CHARLIE BERNIER: Our first step is when we first meet we determine whether the client has needs of what we can help them with. If that's true, and it seems like a good match, we ask them to sign a nondisclosure agreement, and it's a mutual nondisclosure. Then we ask for a lot of their financial information and a lot of the risk information. We build a model from that, show them the financial leakage—the fact that, you know, there's a soft cost of the claims, and we have real numbers that we've calculated and benchmarked for their industry that can actually show them that. So, from a work comp claim, what's the cost for that? Well, the actual cost is the claim itself, but then the self-costs are the person's out: how much money am I losing, how much more? We actually have a number to tag that. And then one of our processes, in that case, might be to speed the process up with the person: he's back to work faster or that they didn't get hurt to begin with, maybe we just recommend loss control. But we show a dollar amount for each of that so that they understand what they're investing in and why, and what the long-term effect to their balance sheet would be. So, we supply all that from an analytic standpoint. We haven't found anybody else doing that.
Q. What do you enjoy most about that process?
A. I think the most exciting part is the vision. I enjoy, like the thing with the doctors, that was a whole issue. We just did something also for another industry we're highly involved in and trying to solve the problems that come up—the problems in that industry was it's primarily populated by independent contractors, and the new Affordable Care Act has the tax go from $395 to $695 November 1st, or 2.5% of your pay. And in the transportation industry, there's a shortage of drivers. So, a big fear of these corporations that these independents leech onto is that once they get hit with a tax bill of $2,000, they're going to leave the industry. So, the solution had to come from can we find a navigator who would do outbound calls to the drivers, explain the Affordable Care Act—the ability for the driver to get a subsidy by moving into the government program—and keep him at his job? We were able to find somebody like that and deliver that product. It's worked out very well. It's solution-based.
The cyber[security] service came about the same way. We've done a lot of research on cyber and have now tailored products to the actual individual clients' businesses, which is very important. The exposures from cyber are dramatic, and, as the government is telling us, we're all being hit constantly.
Q. How is technology impacting your industry?
I've read a lot of Ray Kurzweil's information. I've read all his textbooks. Ray Kurzweil, if you don't know who he is, is the gentleman on the Apple commercial when it pans through and says "these are the people that worked at our company." He's the gentleman who invented Siri. His textbooks are amazing. He probably owns more patents than anybody else in the United States. Bill Gates says he's the most futuristic thinking person alive in the world today. In fact, he consults to both Apple and to Google, and he has his own company and has started a university with the Elon Musk called Singularity, which I follow everything that they put out. So, from an entrepreneurial standpoint, people like that who have an exponential goal in the sense of how are we going to give back—"how can people really benefit from what we're doing?" "What is your massive transformative purpose?" I believe ours is to keep our client's business and to make sure that all of these changes, which seem overwhelming, really are not, if we don't bundle them correctly and address them correctly, that the client's company can keep moving on even in all these unchartered waters. So, people like that who really understand what's happening, and where the future is, and how the goal is going to happen, and a lot of that we're seeing today.
I have a son who lives in New York. He gets most of his food from a web app called Munchery. So, the gentleman who invented Munchery decided that he would go around all the chefs in New York—"what do you do during the week when you have nothing to do? Not much? How about making food, and we'll sell it, the average price point is $11?" So, things like that. What's the liability there of that company? What did you take on? What did you accept? They're all new areas. It's really fascinating.
Q. What are you involved in when you're not working?
A. In the community, the primary area of my focus is something called BLOCS. It's an organization set up to help facilitate what's called EITC [Earned Income Tax Credit] funds and OSTC [Opportunity Scholarship Tax Credit] funds into Pennsylvania. The bottom line of that is that the state has put money aside for education. You, as a business owner or individual—if you have a partnership—can apply to the state and tell them you want your tax money redirected to a school system, to a non-public school system. BLOCS helps to facilitate that. I'm on the board of BLOCS. Part of our job as board members is to educate companies and individuals that this exists. It's really no out-of-pocket to you, or very little in some cases, but it's about 98 cents on the dollar, but part of the process is by doing this it usually reduces the alternative minimum tax, which actually helps you. So, the end result is that a lot more children have access to the schools, and especially in some of the tougher areas of the inner city area. They're kind of oases where, in the Catholic school system, you have priests and nuns who are living and working in those areas and helping grow the community and make it a safer place.
I really believe in education. I think it's the biggest thing that our country could do. I think the more people who are educated, the more exposure they have to more information, the better off the whole word would be. I think it's the key to the future. By this time next year, you'll have another 100 million people involved in the world who are connected. That's being worked on right away, and it seems that education is really important, and we all benefit, so I think it starts at home.
Connect with Charlie on LinkedIn
ABOUT NEWMARK GRUBB KNIGHT FRANK
Newmark Grubb Knight Frank (NGKF) is one of the world's leading commercial real estate advisory firms. Together with London-based partner Knight Frank and independently-owned offices, NGKF's 12,800 professionals operate from more than 370 offices in established and emerging property markets on six continents.
With roots dating back to 1929, NGKF's strong foundation makes it one of the most trusted names in commercial real estate. NGKF's full-service platform comprises BGC's real estate services segment, offering commercial real estate tenants, landlords, investors and developers a wide range of services including leasing; capital markets services, including investment sales, debt placement, appraisal, and valuation services; commercial mortgage brokerage services; as well as corporate advisory services, consulting, project and development management, and property and corporate facilities management services. For further information, visit www.ngkf.com.
NGKF is a part of BGC Partners, Inc., a leading global brokerage company servicing the financial and real estate markets. BGC's common stock trades on the NASDAQ Global Select Market under the ticker symbol (NASDAQ: BGCP). BGC also has an outstanding bond issuance of Senior Notes due June 15, 2042, which trade on the New York Stock Exchange under the symbol (NYSE: BGCA). BGC Partners is led by Chairman and Chief Executive Officer Howard W. Lutnick. For more information, please visit www.bgcpartners.com.
Jeffrey E. Mack, Executive Managing Director


Jeffrey E. Mack is a senior leader in Newmark Grubb Knight Frank's Philadelphia operation. Jeff has been a significant member of the commercial brokerage community in Philadelphia since 1979. He co-founded Smith Mack & Co. in 1984 and has continued to lease and sell more suburban office space than any other individual agent. He served as past chairman of the Philadelphia Board of Realtors, commercial and industrial division. NGKF acquired Smith Mack & Co. in 2012.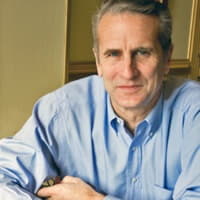 Edwin Warfield, CEO of citybizlist, conducts the CEO Interviews.
If you're interested in reaching CEOs, please contact edwin.warfield@citybuzz.co
Connect on LinkedIn