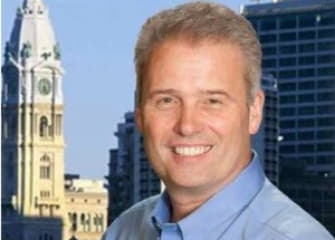 Ronald Rock
Click here for Part I, Part II and Part III
Making app-building as easy as creating a spreadsheet or presentation
Ron Rock is the CEO and founder of Point.io, headquartered in Philadelphia, PA. Point.io offers customizable, pre-made solutions that allow enterprises to build moble-ready apps easily and efficiently. The company provides a comprehensive app creation and management platform that covers every step of the process, from composition to deployment and hosting. Typical uses of Point.io's solutions include remote collaboration, expense reports, retail, event marketing, and many more. The company has also partnered with software providers such as Citrix, making integration with customers' existing technology even easier. Prior to founding Point.io, Ron Rock was the CEO and founder of Knowledge Rules, a business process management consulting firm he sold to Accenture in 2010.
Ron Rock spoke with Jeff Mack, Executive Managing Director at Newmark Grubb Frank, for this interview.

JEFF MACK: Tell us about Point.io's partnership with VESK.
RON ROCK: VESK is an ISP—Internet services provider—out of London. ISPs are like many companies right now that risk becoming obsolete as the technology world is moving so fast. Ten years ago we used to care about where we get our internet, where we get our telephone. Increasingly, at Point.io's offices, we don't even have landlines. We don't have phones in the office anymore—everybody just uses their cell phone. So, VESK is in the ISP business. They realize that their core business is under attack, so they're trying to move up the food chain and provide more value-added services. Because of that, they decided to buy a boutique consulting firm in legal. They handle some of the biggest law firms in the U.K. and Europe, and, as part of their offering now, they want to provide apps to these law firms. They're leaning on Point.io and our technology to allow them to private-label these apps and make these apps available for law firms.
What are some of the things law firms want to do? If you think about it, law firms are all around documents, and those documents are typically sensitive in nature. They're locked behind that firewall that we've built over the last 30 years, and attorneys increasingly are away from their desk. They're out on the road, they need to access that content, and so we're building apps that allow them to securely access any of that content on the road from behind the firewall.
Q. Your headquarters is currently at Drexel's Innovation Center. How did you first get started with them?
A. My relationship with Drexel and University City could not be better. I started out because it was cheap and inexpensive. Jeff, you actually helped us get some temporary space out in the suburbs. I was out in Wayne, Pennsylvania. I was able to get some space for virtually nothing, furnished. It was a great way to hang your shingle and get going. What we soon discovered was that we weren't going to be able to attract the kind of talent that we need. We talked about my team earlier—a bunch of more mature, established business people—but the real fuel that drives Point.io is the influx of millennials and students, co-ops and interns that I get coming into the front door. So, I teamed up with Drexel—John Fry and Keith Orris—and became the anchor tenant for 3401 Market Street, which is Drexel's Innovation Center, the ExCITe center.
Drexel has a model that I think they're one of the leaders in. They're saying the model of "us writing a check"—me as a parent writing a check for five years, shaking your hand at the end and saying, "good luck with your career, here's a piece of paper called a diploma"—that model's going away. What Drexel's model now is "let me get you around Sophomore, Junior year working in our ecosystem. "Let me have you be mentored by people like Ron and his team, then, as you graduate, hopefully Ron and his team hire you. Now, you stick around and by year six and seven, you're now mentoring some of the new kids coming through." Now, the model is "give me a check, stick around for six or eight years, and let's help you launch your career." That's a different value proposition.
Q. What does the company gain from your partnership with the school?
A. Our ability right now at Drexel to integrate in with the curriculum, guest lecture, host hackathons, be right there on campus, have literally walking distance for all of my employees to get to my office. One of the most important things I talk about is the blue light security system. Anybody that has kids in college knows what this is. It's a standard tower that's placed on every block that, 7/24, you hit that blue light and cops will show up in under 60 seconds. I have employees that like to work until 2 in the morning, that like to come in at 3 in the afternoon. We're a traditional startup. I can rest easily at night knowing that any employee, any time of day or night, is secure and safe getting to where they need to be. Many of these millennials don't own cars—they don't ever plan on owning cars—so, even commuting from University City to "nerd alley" is a big stretch. From down at 2nd and Market, and it's Thursday night at 9:30, "how do I get back to my apartment at University City?" So, security, talent, diversity, integration in with the entire ecosystem—all of that is what I get out of my partnership at Drexel.
Most of my contemporaries struggle which recruiting, with access to talent. Right now, I have, I believe, unlimited access to some of the best talent in the country. The benefit I like most about harvesting this talent is that, again, my passion about Philadelphia—I don't want you to finish, get that degree at the end of year five, and then get on a plane and go out to San Francisco. The benefit now is you're in our ecosystem. You're working in Philadelphia. As you graduate, you stay in our ecosystem: you're renting apartments from most of the big landlords in Philly, you're eating at some of our favorite restaurants, you're taking dates to The Wilma Theater to see a play, you're paying taxes in the city of Philadelphia, and these are high-paying jobs. So, these are all the kind of raw material that we want to bring into the city of Philadelphia to make it thrive. I'd like to say I can't fix the education system, and it's probably our biggest challenge as a city, but I can bring high-paying tax-paying jobs into the city that are contributing, and I think that's the part that we can do to make the difference.
Connect with Ronald on LinkedIn
ABOUT NEWMARK GRUBB KNIGHT FRANK
Newmark Grubb Knight Frank (NGKF) is one of the world's leading commercial real estate advisory firms. Together with London-based partner Knight Frank and independently-owned offices, NGKF's 12,800 professionals operate from more than 370 offices in established and emerging property markets on six continents.
With roots dating back to 1929, NGKF's strong foundation makes it one of the most trusted names in commercial real estate. NGKF's full-service platform comprises BGC's real estate services segment, offering commercial real estate tenants, landlords, investors and developers a wide range of services including leasing; capital markets services, including investment sales, debt placement, appraisal, and valuation services; commercial mortgage brokerage services; as well as corporate advisory services, consulting, project and development management, and property and corporate facilities management services. For further information, visit www.ngkf.com.
NGKF is a part of BGC Partners, Inc., a leading global brokerage company servicing the financial and real estate markets. BGC's common stock trades on the NASDAQ Global Select Market under the ticker symbol (NASDAQ: BGCP). BGC also has an outstanding bond issuance of Senior Notes due June 15, 2042, which trade on the New York Stock Exchange under the symbol (NYSE: BGCA). BGC Partners is led by Chairman and Chief Executive Officer Howard W. Lutnick. For more information, please visit www.bgcpartners.com.
Jeffrey E. Mack, Executive Managing Director


Jeffrey E. Mack is a senior leader in Newmark Grubb Knight Frank's Philadelphia operation. Jeff has been a significant member of the commercial brokerage community in Philadelphia since 1979. He co-founded Smith Mack & Co. in 1984 and has continued to lease and sell more suburban office space than any other individual agent. He served as past chairman of the Philadelphia Board of Realtors, commercial and industrial division. NGKF acquired Smith Mack & Co. in 2012.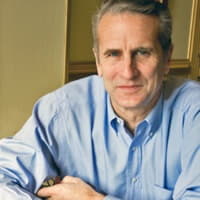 Edwin Warfield, CEO of citybizlist, conducts the CEO Interviews.
If you're interested in reaching CEOs, please contact edwin.warfield@citybuzz.co
Connect on LinkedIn