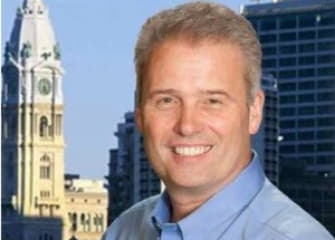 Ronald Rock
Click here for Part I and Part II
Making app-building as easy as creating a spreadsheet or presentation
Ron Rock is the CEO and founder of Point.io, headquartered in Philadelphia, PA. Point.io offers customizable, pre-made solutions that allow enterprises to build moble-ready apps easily and efficiently. The company provides a comprehensive app creation and management platform that covers every step of the process, from composition to deployment and hosting. Typical uses of Point.io's solutions include remote collaboration, expense reports, retail, event marketing, and many more. The company has also partnered with software providers such as Citrix, making integration with customers' existing technology even easier. Prior to founding Point.io, Ron Rock was the CEO and founder of Knowledge Rules, a business process management consulting firm he sold to Accenture in 2010.
Ron Rock spoke with Jeff Mack, Executive Managing Director at Newmark Grubb Frank, for this interview.

JEFF MACK: Your team is incredibly diverse. How did you achieve that?
RON ROCK: The question of diversity constantly comes up. I thought I had the diversity thing figured out, Jeff, until I spent time with your daughter talking about diversity in high-tech on the West Coast. Let me give you a few thoughts on that. If you come into my company right now, we're roughly 30 employees. We're Indian, we're Chinese, we're black and white—we're a lot of different ethnicities and religions, and more than 45% women. For a high-tech company that's very unusual. People ask me, "How did you do that?" We didn't really set out to do anything special. What we do is we simply hired the best. We hired the smartest people that we find. If you come in and you've got that je ne sais quoi that certainly says this person's got it going on, we bring you into the team and the result is that we create an environment where people walk into my office and they just feel very secure. No matter who you are, you look around and say, "I think I can fit in here." And because of that we've been able to attract some of the absolute best talent that Drexel, Penn, and Temple have to offer. I had somebody interviewing me last week and they asked me if I had a diversity policy. I thought about that for a minute and I said, "You know, if I wrote a diversity policy, that would be fundamentally against my belief." I'm not trying to fill out a diversity profile. I'm trying to create an environment where everybody feels valuable, contributes, and is respected just by adhering those values. That seems to be the vibe that we are pulling off. I would say we're unlike almost any high-tech or any company that you're going to see in Philadelphia right now. The other piece about diversity in the high-tech space is that we hear a lot about minority hiring in the West Coast. I just don't see that. I see that anybody that shows up at the door that's got the skill set gets the job. The one exception that I am becoming aware of is being a woman in the high-tech space. I think that it's a really delicate, tough issue to solve. On one hand, entrepreneurs get a million dollars, they got nine months to make a project work and they're under the gun. They must make it work, on the flip-side you've got a female employee who may or may not get pregnant, and so that woman is absolutely entitled to that job. That entrepreneur, if that person goes missing halfway through, might kill the company, and so it's a real challenge. I don't have the answer for that. It's a difficult situation. What I feel is that doesn't enter our process at Point.io, but I understand that it's happening a lot on the West Coast, and I think that as a society we've got a lot of things to still fine-tune to figure all this out.
Q. What advice would you give to companies looking to improve their diversity?
A. You know, that's a great question. I think the fact that you wake up one day and say, "I need to increase my diversity," puts you in a different place. I think it's hard in startups, where we run seven days a week, 12 hours a day—and often more—I think it's hard to put on the check-box that I'm hiring somebody just because they are diverse. I'll come back to it again: if you can put your blinders on and hire people just for the skill, just for the intelligence. I guarantee that they're there—you're just not seeing them perhaps. So I'll come back to the first criteria: just hire the smartest best people you can find and don't think about anything else.
Connect with Ronald on LinkedIn
ABOUT NEWMARK GRUBB KNIGHT FRANK
Newmark Grubb Knight Frank (NGKF) is one of the world's leading commercial real estate advisory firms. Together with London-based partner Knight Frank and independently-owned offices, NGKF's 12,800 professionals operate from more than 370 offices in established and emerging property markets on six continents.
With roots dating back to 1929, NGKF's strong foundation makes it one of the most trusted names in commercial real estate. NGKF's full-service platform comprises BGC's real estate services segment, offering commercial real estate tenants, landlords, investors and developers a wide range of services including leasing; capital markets services, including investment sales, debt placement, appraisal, and valuation services; commercial mortgage brokerage services; as well as corporate advisory services, consulting, project and development management, and property and corporate facilities management services. For further information, visit www.ngkf.com.
NGKF is a part of BGC Partners, Inc., a leading global brokerage company servicing the financial and real estate markets. BGC's common stock trades on the NASDAQ Global Select Market under the ticker symbol (NASDAQ: BGCP). BGC also has an outstanding bond issuance of Senior Notes due June 15, 2042, which trade on the New York Stock Exchange under the symbol (NYSE: BGCA). BGC Partners is led by Chairman and Chief Executive Officer Howard W. Lutnick. For more information, please visit www.bgcpartners.com.
Jeffrey E. Mack, Executive Managing Director


Jeffrey E. Mack is a senior leader in Newmark Grubb Knight Frank's Philadelphia operation. Jeff has been a significant member of the commercial brokerage community in Philadelphia since 1979. He co-founded Smith Mack & Co. in 1984 and has continued to lease and sell more suburban office space than any other individual agent. He served as past chairman of the Philadelphia Board of Realtors, commercial and industrial division. NGKF acquired Smith Mack & Co. in 2012.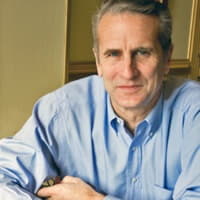 Edwin Warfield, CEO of citybizlist, conducts the CEO Interviews.
If you're interested in reaching CEOs, please contact edwin.warfield@citybuzz.co
Connect on LinkedIn