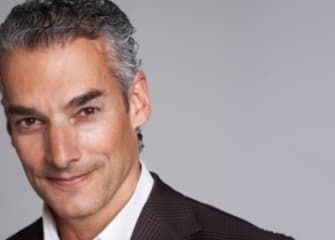 Marc Brownstein
Click here for Part I
One family, fifty years of branding, advertising, and PR
Marc Brownstein is the president and CEO of the Brownstein Group. Headquartered in Philadelphia, the Brownstein Group is a marketing agency that specializes in branding, advertising, and public relations. The company was founded in 1964 by Marc's father, Berny, with Marc joining the firm in 1989 as executive creative director. BG's clients include IKEA, eBay, ESPN, and Comcast, as well as local organizations such as the Philadelphia Auto Show, DesignPhiladelphia, and Philadelphia Federal Credit Union. Marc serves on the boards of directors for the American Association of Advertising Agencies, the Young Presidents' Organization, the National Multiple Sclerosis Society, YMCA of Greater Philadelphia, and many more. He's also a frequent industry speaker, and his writing regularly appears in Advertising Age.
Marc spoke with Jeff Mack of Newmark Grubb Knight Frank for this interview.

JEFF MACK: What are the advantages of running a creative firm in Philadelphia versus a bigger marketing city like New York?
MARC BROWNSTEIN: Philly is an impact town. It's easier to make an impact in Philadelphia than it is in New York City. I mean, New York has Ogilvy & Mather, they have BBDO, they have J. Walter Thompson, they have all the big shops. They have 360i. We've got Brownstein Group. So, you can make a dent here, and it's good to come back to your hometown where you have a base and a network, and a great place for me to raise my family.
Q. Tell us about your client strategy. Are your clients in a specific vertical or more generalized and local to a certain area?
A. They're both. I mean, we have a concentration of clients in a 75-mile radius, but we also have clients headquartered in about 14 states. So, we have specialty verticals: we have a B2B vertical, we have a banking vertical, and an architectural, engineering, construction vertical—so, three specialty verticals within the Brownstein Group. But, our largest client is IKEA, so that's a consumer led account.
Q. What would you consider BG's "secret sauce?" Talent, technology?
A. So, the nice thing is that we're a versatile group of branding experts with expertise and specialties within the agency. You know, social media monitoring tools and the tools that we were using last year are different than the tools that we are using now. We always keep our fingers on the pulse of what's next. The tools change and evolve. We're always looking at what's coming up on the horizon: What's next? What should we be exploring? What are the new tools? Staying modern and evolving is a priority at the agency. I think that's why, 51 years in, we're still relevant.
Q. How has social media changed marketing? It doesn't seem like advertising has the foothold it once did. What technologies do you see dominating the next few years?
A. That's largely where the world is going. I think you're going to see less paid advertising in traditional ways—obviously, print, but TV advertising is just going to be slowly growing—less importance. You're going to see more paid… I'm not going to call them "TV commercials"—we're going to call them "commercials—"but they're going to be online. So, when you click a link to see a video or a piece of news that you're interested in, it's going to have pre-roll, and that's going to be the new TV commercial. You're seeing a lot of it now. Sometimes you can click out of it, sometimes you can't, but you're going to see it all over, and it's going to be pretty comprehensive.
We constantly reposition and look at our strategy to make sure that we are delivering the services that our clients need. We're doubling down in data—data mining—so that we're helping our clients understand their customers' behavior.
Q. BG is a pretty stories agency as far as marketing firms go—how have you been able to keep up with the Internet and the changes it's brought?
A. We were early to it. We started Fingerprint Interactive in 1999, so we were the first agency in the Philadelphia region and one of the first agencies in America to have a digital agency specializing in building sites and then marketing the sites. Clients understood, "All right, websites we get that—what do you mean marketing it?" It wasn't until really Google became prevalent that they understood that you had to market a site, that you're building a site for a business objective: whether to generate leads or a database or to influence, or whatever the business objective was.
Connect with Marc on LinkedIn, Twitter: @marcbrownstein
ABOUT NEWMARK GRUBB KNIGHT FRANK
Newmark Grubb Knight Frank (NGKF) is one of the world's leading commercial real estate advisory firms. Together with London-based partner Knight Frank and independently-owned offices, NGKF's 12,800 professionals operate from more than 370 offices in established and emerging property markets on six continents.
With roots dating back to 1929, NGKF's strong foundation makes it one of the most trusted names in commercial real estate. NGKF's full-service platform comprises BGC's real estate services segment, offering commercial real estate tenants, landlords, investors and developers a wide range of services including leasing; capital markets services, including investment sales, debt placement, appraisal, and valuation services; commercial mortgage brokerage services; as well as corporate advisory services, consulting, project and development management, and property and corporate facilities management services. For further information, visit www.ngkf.com.
NGKF is a part of BGC Partners, Inc., a leading global brokerage company servicing the financial and real estate markets. BGC's common stock trades on the NASDAQ Global Select Market under the ticker symbol (NASDAQ: BGCP). BGC also has an outstanding bond issuance of Senior Notes due June 15, 2042, which trade on the New York Stock Exchange under the symbol (NYSE: BGCA). BGC Partners is led by Chairman and Chief Executive Officer Howard W. Lutnick. For more information, please visit www.bgcpartners.com.
Jeffrey E. Mack, Executive Managing Director


Jeffrey E. Mack is a senior leader in Newmark Grubb Knight Frank's Philadelphia operation. Jeff has been a significant member of the commercial brokerage community in Philadelphia since 1979. He co-founded Smith Mack & Co. in 1984 and has continued to lease and sell more suburban office space than any other individual agent. He served as past chairman of the Philadelphia Board of Realtors, commercial and industrial division. NGKF acquired Smith Mack & Co. in 2012.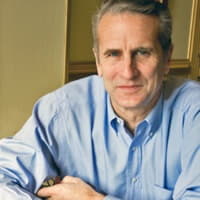 Edwin Warfield, CEO of citybizlist, conducts the CEO Interviews.
If you're interested in reaching CEOs, please contact edwin.warfield@citybuzz.co
Connect on LinkedIn