William Glazer
Click here for Part I
Building and transforming spaces to benefit all members of the community
William Glazer is the president and CEO of Keystone Property Group. Originally founded as a real estate brokerage firm, Keystone has had iterations an investment firm as well as a development company. Since 2003, the organization has acted as a real estate private equity firm, investing in over 10 million square feet of properties with transactions totaling billions of dollars. In addition to his role as an investor and developer, Bill has served as chairman of Hyperion Bank as well as on the boards of directors for numerous local nonprofits like the Jewish Federation of Philadelphia. Awards he has received include the Philadelphia Business Journal's 40 Under 40 Award, Ernst and Young's Entrepreneur of the Year Award, and the Greater Philadelphia Chamber of Commerce Award for Excellence.
Bill spoke with Jeff Mack of Newmark Grubb Knight Frank for this interview.

JEFF MACK: How active is the company outside of Philadelphia?
BILL GLAZER: We have properties in great locations and great markets. Because I grew up in Philadelphia, I went to school in Philadelphia, I went to University of Pennsylvania, I started my business in Philadelphia, I never really left Philadelphia. I always wanted to travel to other great cities around the U.S., so instead of just traveling I decided to invest in all the cities that I would want to travel to on a routine basis—one of which is Miami, I love New York, Chicago was one that I stumbled onto in 2005 when I ran the Chicago marathon. I said, "Man, this is a great city, I gotta buy here." Unfortunately, we ended up buying in 2006 and 2007 so that didn't end up so well.
Q. Can you share some recent success stories with us?
A. So, 2015, and this is a great Newmark story—can I say "Smith Mack Newmark?" [laughs]—we just inked a very nice deal in Trooper with Newmark, representing a group called MRO. It was just really well handled—it ended up taking a building that was 60% leased up to 100% leased. For what we want to do—we want to buy it, fix it, and then lease it out—that was a very successful transaction.
Live Nation was fun. Live Nation ended up taking our space—and I say "our;" Keystone was in Bala Cynwyd. We're like the shoemaker's son. We are always going to walk around without shoes. So, whenever a tenant would come in and say, "Gee, I really like your space…" "You can have it—when do you want it? I just need to throw out the tenant and believe me I have no problem throwing out this tenant." So Live Nation moved into really what is our flagship Bala Cynwyd property on Presidential Boulevard, and it's a killer space, and Live Nation's done wonderful with it.
Q. Are the ways clients think about spaces changing?
A. Space planning an open space is something that frankly should be a college course right now. We were discussing it earlier, about the phenom that's happening with creative work spaces generally. We work as a specific phenomenon in that category, and what I would say is that every single tenant whose space was built before 2009 or 2010 will be in creative space within the next few years—they just don't know it yet. They just don't know it yet. And by the way, I used to think that excluded lawyers and law offices—I'm not so sure about that anymore. As a matter of fact, I would almost go so far as to say even lawyers too, with an extreme need for privacy, also need the creative space as a platform.
Q. How about the joint venture you did with Mack-Cali?
A. Mack-Cali is a great story. It's not just a great story about the deal story; it's a great story about doing business, and doing business with great people. The long and the short of it is I sat with Mitch Hersh, the then-CEO of Mack-Cali, and within three months we ended up buying it and making a massive transition. That worked wonderfully. Within the next year, for strategic reasons on his side—he wanted to do more major capital programs like this—we ended up doing a tri-state portfolio—that is, Connecticut, New York, and New Jersey—where we bought another 2.25 million square feet, so we probably did with him the better part of three-quarters of a billion dollars of transactions in the span of two years.
Q. You were also involved in a major deal with Cantor Commercial Real Estate.
A. Cantor was phenomenal. Everything they said they were going to do, they did, which is the most important thing as we all know—everyone in business, doesn't matter what side of the business you are—executing on what you say you're going to do is the most important, because you're setting expectations for everyone. Besides being great guys… And they are great guys, a lot of fun, I enjoy spending time with those guys—I'm up in New York City probably once a month—they were thoughtful, they were precise, they did their diligence, they were immensely accurate about everything that they underwrote so we had no issues by the time we were up to the closing table. Interesting story, back to the first deal that I was closing: the first portfolio with Mack-Cali, the Pennsylvania portfolio, for whatever reason we had to close all the buildings on the same day. There were 11 properties. We ended up having four separate lenders. I've often said that closing 11 properties, quarter of a billion dollars—actually $300 million with the additional capital and four separate lenders—all in the same day, was like landing four airplanes on an aircraft carrier all at once. It was a high degree of difficulty, which we managed to do, and in large part we did it because of Cantor's expertise.
Connect with Bill on LinkedIn
ABOUT NEWMARK GRUBB KNIGHT FRANK
Newmark Grubb Knight Frank (NGKF) is one of the world's leading commercial real estate advisory firms. Together with London-based partner Knight Frank and independently-owned offices, NGKF's 12,800 professionals operate from more than 370 offices in established and emerging property markets on six continents.
With roots dating back to 1929, NGKF's strong foundation makes it one of the most trusted names in commercial real estate. NGKF's full-service platform comprises BGC's real estate services segment, offering commercial real estate tenants, landlords, investors and developers a wide range of services including leasing; capital markets services, including investment sales, debt placement, appraisal, and valuation services; commercial mortgage brokerage services; as well as corporate advisory services, consulting, project and development management, and property and corporate facilities management services. For further information, visit www.ngkf.com.
NGKF is a part of BGC Partners, Inc., a leading global brokerage company servicing the financial and real estate markets. BGC's common stock trades on the NASDAQ Global Select Market under the ticker symbol (NASDAQ: BGCP). BGC also has an outstanding bond issuance of Senior Notes due June 15, 2042, which trade on the New York Stock Exchange under the symbol (NYSE: BGCA). BGC Partners is led by Chairman and Chief Executive Officer Howard W. Lutnick. For more information, please visit www.bgcpartners.com.
Jeffrey E. Mack, Executive Managing Director


Jeffrey E. Mack is a senior leader in Newmark Grubb Knight Frank's Philadelphia operation. Jeff has been a significant member of the commercial brokerage community in Philadelphia since 1979. He co-founded Smith Mack & Co. in 1984 and has continued to lease and sell more suburban office space than any other individual agent. He served as past chairman of the Philadelphia Board of Realtors, commercial and industrial division. NGKF acquired Smith Mack & Co. in 2012.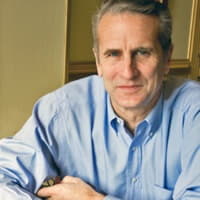 Edwin Warfield, CEO of citybizlist, conducts the CEO Interviews.
If you're interested in reaching CEOs, please contact edwin.warfield@citybuzz.co
Connect on LinkedIn