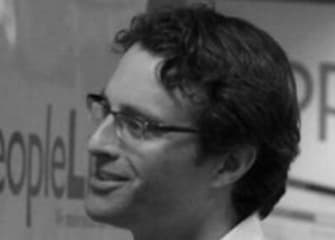 Kevin O'Nell
Click here for Part 1, Part 2 and Part 3
Tapping into the power of social selling
Kevin O'Nell is the CEO of PeopleLinx, a Philadelphia-based startup that drives social selling behaviors. PeopleLinx helps salespeople understand, navigate, and win customers through social networks such as Twitter and Facebook. The company's technology incorporates CRM (customer relationship management) tools, notifies users when to interact with prospects, and monitors team performance. Prior to directing PeopleLinx, Kevin served as COO for Ecount (later Citi Prepaid) and senior product leader at Capital One. He is also a senior advisor for MissionOG, a venture funding firm.
Kevin O'Nell spoke with Jeff Mack for this interview.

JEFF MACK: What keeps you in Philadelphia?
KEVIN O'NELL: We have a great team located here in Center City, Philadelphia. I'm astounded everyday by the amount of talent we have in Philadelphia, and I'm excited when people join our team. Our team currently is made up of a number of people who live here in the city, walk to work, and are really passionate about how digital technology is changing enterprises, and specifically the enterprise B2B sales cycle. All those people are given the opportunity to grow as quickly as our business is growing and really make a difference in an industry.
Q. How do you stay motivated?
A. I get really excited about changing industries, and, right now, we're disrupting how B2B sales works. Social media and digital technologies are changing more rapidly than many other technologies in many other places, and we're a big part of that.
I think what makes PeopleLinx and entrepreneurs unique in general is the passion that they bring to the table. When I watch young people come into a company like PeopleLinx, or my past venture Ecount, or the startup community in Philadelphia as a whole, the passion which they bring is really game changing for businesses. We just brought in five interns for the summer. Each summer I bring in a number of interns, because what they do is they bring a whole new perspective to your business. So, if you ever want people to growth-hack your business, watch what five interns can do with limited resources. This summer we brought in the five that we brought in. Two of them went on to really big projects inside our company, one of whom actually was doing a side project on his own and ended up signing a record contract in New York City by the end of the summer as well. So, PeopleLinx is really inspirational. One of the things I talk about is if we didn't have an elevator and we had stairs is what would make people come to work everyday and take two stairs at a time. PeopleLinx is truly one of those companies.
Q. How do see the marketplace now and PeopleLinx's position within it?
A. The B2B marketplace for sales is changing everyday. There are more and more tools out there for sales leaders and salespeople to adopt, some of them on their mobile devices, some of them driving data, all of them attempting to drive better sales results, and we are part of that market and the evolution across B2B companies. Our competitive advantage is that we are a software and a services company, so not only do we bring you a great software solution that creates measurable and scalable results, but we bring you the training to help your team adopt it and use it effectively. We are built 100% by passionate salespeople and rolled out to sales individuals.
Connect with Kevin on LinkedIn
ABOUT NEWMARK GRUBB KNIGHT FRANK
Newmark Grubb Knight Frank (NGKF) is one of the world's leading commercial real estate advisory firms. Together with London-based partner Knight Frank and independently-owned offices, NGKF's 12,800 professionals operate from more than 370 offices in established and emerging property markets on six continents.
With roots dating back to 1929, NGKF's strong foundation makes it one of the most trusted names in commercial real estate. NGKF's full-service platform comprises BGC's real estate services segment, offering commercial real estate tenants, landlords, investors and developers a wide range of services including leasing; capital markets services, including investment sales, debt placement, appraisal, and valuation services; commercial mortgage brokerage services; as well as corporate advisory services, consulting, project and development management, and property and corporate facilities management services. For further information, visit www.ngkf.com.
NGKF is a part of BGC Partners, Inc., a leading global brokerage company servicing the financial and real estate markets. BGC's common stock trades on the NASDAQ Global Select Market under the ticker symbol (NASDAQ: BGCP). BGC also has an outstanding bond issuance of Senior Notes due June 15, 2042, which trade on the New York Stock Exchange under the symbol (NYSE: BGCA). BGC Partners is led by Chairman and Chief Executive Officer Howard W. Lutnick. For more information, please visit www.bgcpartners.com.
Jeffrey E. Mack, Executive Managing Director


Jeffrey E. Mack is a senior leader in Newmark Grubb Knight Frank's Philadelphia operation. Jeff has been a significant member of the commercial brokerage community in Philadelphia since 1979. He co-founded Smith Mack & Co. in 1984 and has continued to lease and sell more suburban office space than any other individual agent. He served as past chairman of the Philadelphia Board of Realtors, commercial and industrial division. NGKF acquired Smith Mack & Co. in 2012.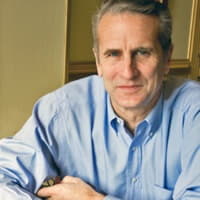 Edwin Warfield, CEO of citybizlist, conducts the CEO Interviews.
If you're interested in reaching CEOs, please contact edwin.warfield@citybuzz.co
Connect on LinkedIn